---
The Green Party along with the Social Democrat Party (SDP) are largely responsible for opening their borders and by default, flooding Finland with the over flow of tens of thousands of so called refugees and asylum seekers.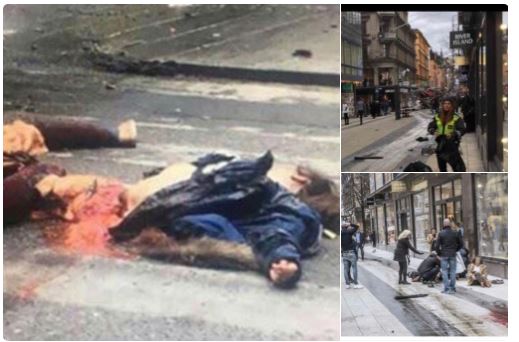 Swedish local politician dies from Stockholm terror attack injuries
The number of people killed in the April 7th Stockholm terror attack has risen to five after a woman who was a local politician in western Sweden died in hospital.
On Friday police confirmed that a woman in her 60s had died on the morning of April 28th in a hospital in southern Sweden, where she was being treated for injuries from the attack where a truck drove into crowds on the city's busy Drottninggatan street.
The woman was Marie Kide, a Green Party politician in Trollhättan city council, the municipality in western Sweden later confirmed in a statement.
"Marie leaves a huge void behind her, she was a woman with a big heart and courage in her convictions. Marie, who was also the Green Party's representative on Trollhättan's education board, always stood up for kids and for the vulnerable in society. She spread warmth and love around her, and it was a privilege to work together with her. We miss her deeply," Trollhättan Green Party spokesperson Esther O'Hara said in the statement.
Rakhmat Akilov, a 39-year-old Uzbek national, confessed to driving the truck in the Stockholm attack and is being held in custody. No terror group has claimed responsibility for the rampage, which resembled vehicle attacks in Nice, Berlin and London.