---
Thanks to Finland's former president, Martti Ahtisaari who arranged the handover of the Aceh area to these Islamonazis.
Ahtisaari runs the Crisis Management Initiative (CRI) that's funded, or at least was for a time by George Soros.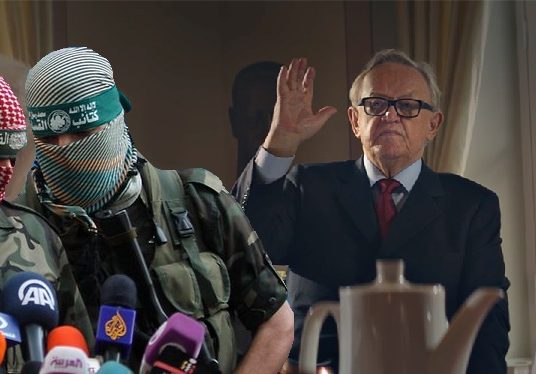 Brutal punishment for falling in love while living under sharia law: Couple are lashed 25 times with a cane for having sex before marriage in Indonesia
Woman dressed all in white was forced to kneel before being hit over the shoulders with a bamboo cane 
She was sentenced to 25 lashes for having sex before marriage in Banda Aceh, a city in northern Indonesia  
Aceh province is the only place in the Muslim-majority country that incorporates sharia into its legal system
This is the moment a couple accused of having sex before marriage were given 25 lashes as punishment under strict sharia law in place in Indonesia.
The couple was one of four pairs who were handed between 23 and 25 lashes after being found guilty of having sex outside of wedlock, which is forbidden under sharia. 
The sentence was carried out in the city of Banda Aceh, at the tip of Indonesia's Sumatra island, the only place in the Muslim-majority country which recognises sharia as part of its official legal system.
Sharia, meaning 'the way', lays out guidelines for Muslims on how to live their daily lives. Divided into four parts, the most controversial deals with criminal punishment, and proscribing stoning for adulterers and the removal of a hand for theft.