---
Gee ladies, look what you have to forward to after your societies fall to Islam and your husbands take their new Mohammedan creed seriously.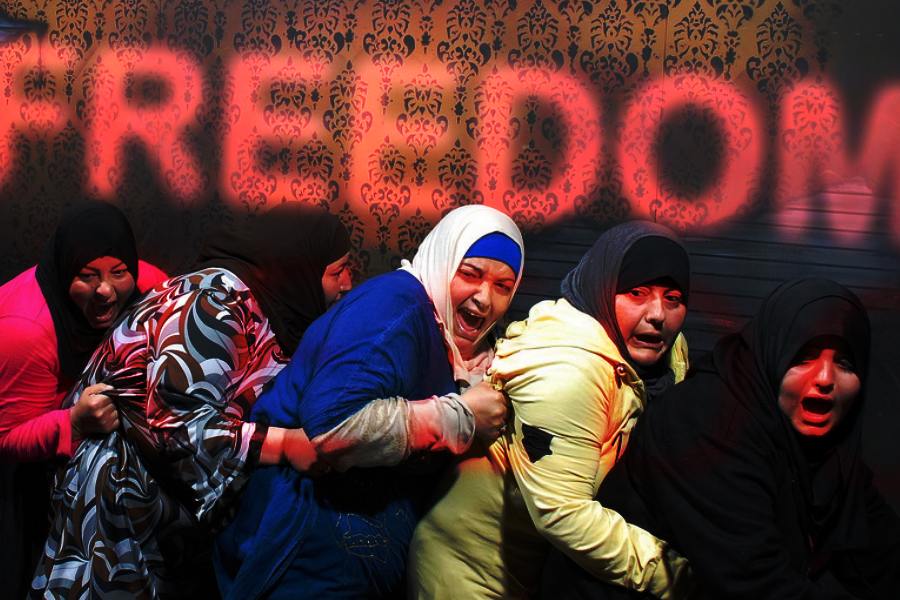 Sick moment Muslim teacher demonstrates how a man should BEAT women with a stick – as Islamic group says a husband's violence towards his wife is a 'beautiful blessing'
Women from radical Muslim group say it is fine for husbands to beat their wives 
School teacher Reem Allouche demonstrated how to hit women with a stick
Fellow panellist at the Sydney meeting, Atika Latifi, said violence was a 'blessing'
Women add that cheating wives can be beaten, but not those who refuse to cook
Muslim men are allowed to hit their wives if they disobey them and domestic violence is a 'beautiful blessing', according to the women's branch of a radical Islamic group.
Sydney primary school teacher Reem Allouche told the women's arm of hardline political group Hizb ut-Tahrir that men are permitted to hit women with sticks.
During the 30-minute discussion at a meeting in Sydney's west, Ms Allouche and fellow panellist Atika Latifi – who are both wearing headscarves – describe how beating women is a 'symbolic act'.
At one point they even demonstrated how to use a small stick called a 'sivaak' to hit 'disobedient' women.