---
Now that's considered a tough move by Swedish standards….
Just think if Swedish officials had denied him entry in the first place, or at the least, kicked him out of the country, the people he brutally murdered for his blood craving allah would still be alive today.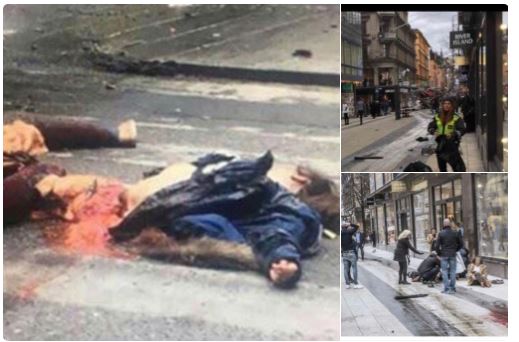 Sweden attack suspect denied request for Sunni Muslim lawyer
The prime suspect in the Stockholm truck has demanded that his state-appointed lawyer be replaced with a Sunni Muslim – a request that was refused, according to official court documents.
Rakhmat Akilov, a 39-year-old Uzbek national believed to have symphathized with jihadist groups, is being held on suspicion of driving a stolen truck into pedestrians on a busy street in central Stockholm before it crashed into a department store. Four people were killed and 15 others injured.
Akilov, a construction worker who had been refused permanent residency in Sweden, was arrested several hours after the attack in Märsta, a suburb around 40 kilometres north of central Stockholm.
No group has yet claimed responsibility for the attack.
In a court document seen by AFP, Akilov's state-appointed lawyer Johan Eriksson said his client had asked him to "relieve himself of his mission", saying he "expressly wanted to be defended by a Sunni Muslim".
Akilov had argued that "only a lawyer of this faith could assert his interests in the best way", the statement said.
But judge Malou Lindblom dismissed the request "for lack of sufficient reasons", in a written decision sent to AFP.