---
To be filed under: "No fun or human rights in Islam especially if you're a female."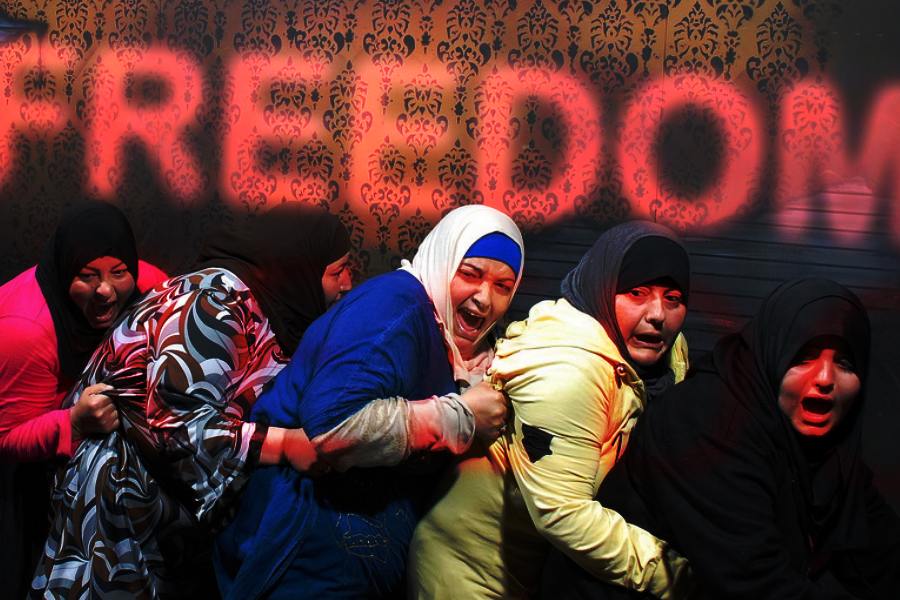 Iranian women players snookered for 'un-Islamic' acts
AFP | Mar 31, 2017, 04.57 PM IST
TEHRAN: Iran has banned some of its women players from billiard sports competitions for a year for violating the Islamic codes of conduct at a tournament in China, sporting authorities announced.
The Disciplinary Committee of Bowling, Billiard and Boxing Federation did not reveal the nature of the alleged offences, saying it would name the transgressors later.
"Women sent to China Open (billiard) competitions will be banned from all domestic and foreign competitions for one year for violating the Islamic code," it said late Thursday, according to the ISNA and Tasnim news agencies.
The category of billiard sports includes billiards, pool and snooker.
Since the 1979 revolution, Iran has required women to wear the Islamic headscarf in public.
More here.  H/T: AS