---
Just another day in paradise in the Garden of Sweden….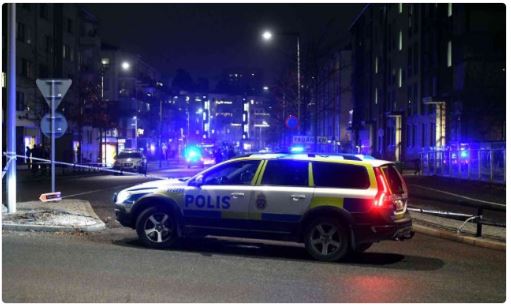 Alarm about shootings in Järfälla
A joyride followed by a possible gunfire is to have occurred in Järfälla.
Shortly after 17 o'clock on Tuesday, police received the alarm about a possible gunfire near a restaurant on the Viksjö trail, near Jacob Folkhögskola, Järfälla.
– Many witnesses have been calling in to have heard gunshots, we're working on confirmation of it right now and are on the site, says Mats Eriksson, a spokesman at the Stockholm police.
According to information provided to the police, it went from a joyride in connection to a possible shooting. Police have cordoned off a walkway near to the restaurant, where it is suspected that criminal act may have taken place. Even a police helicopter should have been circulating over the area.
There is currently no information on injuries or suspect. It is unclear whether there are links between the event and the restaurant.