---
This is how your tax money is being put to work in these Arab administered areas..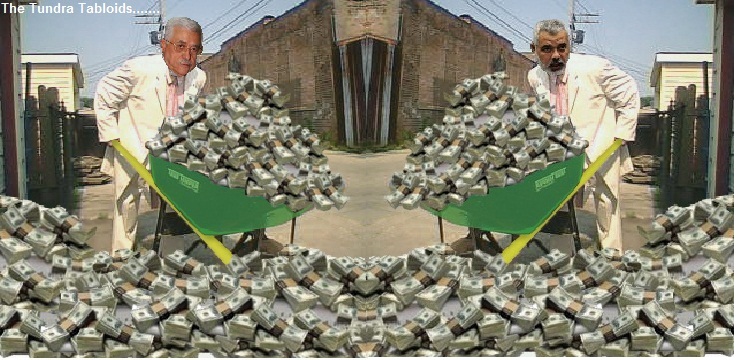 Forget about your politicians telling you that the money sent is for this or that purpose, it's all fungible, meaning that the purposes are mutually interchangeable, there's no telling what your tax money is going to, it's goes to a big pile and they draw whatever they want from it for this or that purpose.
A sick new low for foreign aid: Palestinian boys and girls pretend to execute an Israeli soldier – as teachers at schools funded by British taxpayers tell their pupils that terrorists are heroes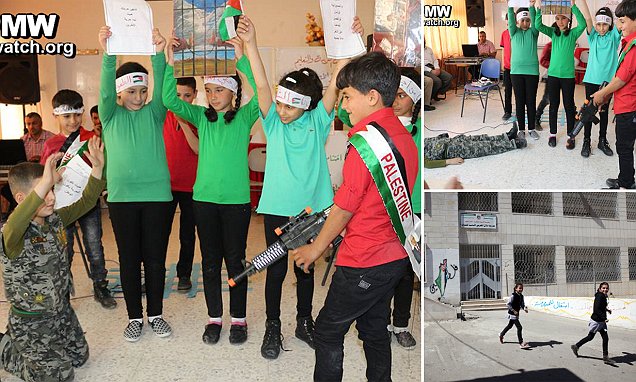 A Mail on Sunday investigation has revealed how your taxes are being used to fund schools in Palestine where girls and boys are indoctrinated into believing that terrorists are 'heroes'. They take part in mock 'executions' of Israeli soldiers and the schools are named after former terrorist heroes. All of this is partly funded by the UK's astonishing £12billion foreign aid budget – which the Mail on Sunday is calling on the government to end.
Palestinian schools funded by British foreign aid are named after terrorists 
Pictures of 'martyrs' and revolutionary slogans are posted all over the walls
Despite this millions of pounds of aid continues to pour into the region
The Mail on Sunday is calling on the government to end foreign aid madness 
Britain is pumping huge sums of foreign aid into Palestinian schools named after mass murderers and Islamist militants, which openly promote terrorism and encourage pupils to see child killers as role models.
A Mail on Sunday investigation has found 24 schools named after Palestinian terrorists and evidence of widespread encouragement of violence against Israel by teachers, with terrorists routinely held up as heroes for schoolchildren.
Pictures of 'martyrs' are posted on school walls, revolutionary slogans and symbols are painted on premises used by youngsters, sports events are named after teenage terrorists and children are encouraged to act out shooting Israeli soldiers in plays.