---
Get rid of them any which way you can…..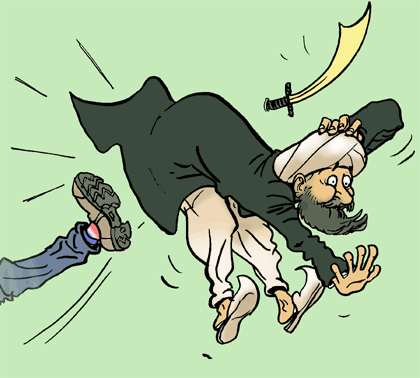 Two German-born Islamists to be deported despite not committing crime
Two men arrested in Göttingen earlier this month over suspicions that they were plotting an "imminent" terror attack are no longer under investigation due to insufficient evidence, but they will still be deported.
State prosecutors said on Tuesday that though the two men had discussed attack plans, there was not enough evidence to support authorities' initial suspicion that the men were "preparing a serious crime against the state".
The Nigerian and Algerian citizens – both in their 20s and born in Germany – were arrested on February 9th in a police raid in the Lower Saxon university town, as well as in Hesse, that involved 450 officers at around a dozen buildings.
At the time, Göttingen's police chief Uwe Lührig said that they had gained knowledge of a possible concrete and imminent attack, and therefore a quick police operation was necessary.
"We had, in my assessment, absolutely no other option," Lührig said.