---
They need to keep them from ever entering into the country again, rescind their passports/citizenship.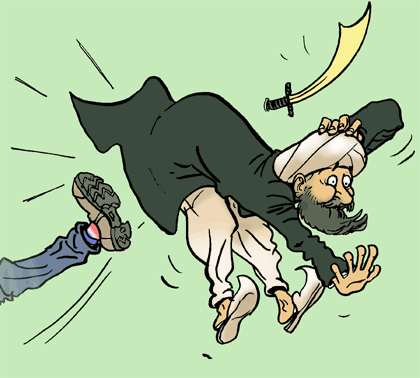 Austria considers ankle tags for jihadists returning from Syria
24 January 2017
16:47 CET+01:00
Austria's defence minister suggested on Tuesday that suspected jihadists returning from the Syrian war should wear electronic tags under a planned package of new "anti-terror" measures.
"There are several possibilities on the table… Electronic ankle tags for people posing a potential threat are definitely something to be considered," Hans Peter Doskozil told Austrian radio.

"I definitely think that it would be appropriate that… they are monitored, that the authorities know what they are doing, whom they are meeting. It's very important," he said.

Austria's centrist government has been preparing a raft of measures to beef up security and reduce illegal immigration, including tighter border controls and more video surveillance.

Interior Minister Wolfgang Sobotka told reporters before a cabinet meeting on Tuesday that the use of electronic tags, which he also supports, would require new legislation.

Around 300 people have either left or were intercepted trying to leave Austria to fight in Syria, according to the interior ministry. Around 40 have died there while some 90 have come back.