The long slog……
Iraqi forces face fierce Islamic State combat in south Mosul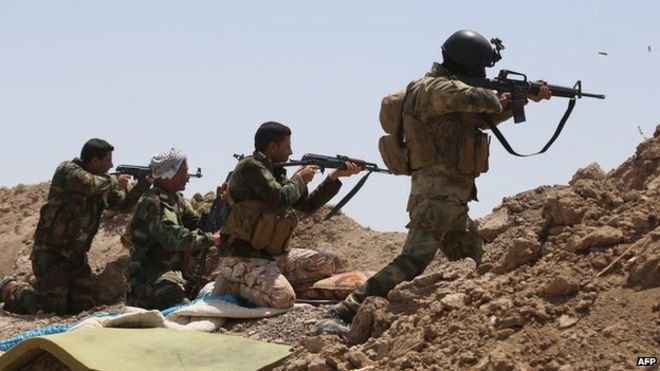 By Stephen Kalin
NEAR MOSUL, Iraq (Reuters) – Iraqi forces faced fierce resistance from Islamic State militants in southern Mosul on Friday, the second day of a renewed push to take back the city after fighting stalled for several weeks.
An officer in the federal police forces, which joined the battle on Thursday, said there were heavy clashes in the southeastern Palestine district, but they had made progress in two other neighborhoods, disabling a number of car bombs.
Another officer, from an elite Interior Ministry unit fighting alongside federal police, said his forces were gaining ground in the Intisar district despite heavy clashes there.
Iraqi forces in the east and north of the city were clearing areas they had recaptured on Thursday before advancing any further, officers said, and the army was trying to cut supply lines to the town of Tel Keyf, north of Mosul.
Since the offensive began 10 weeks ago, U.S.-backed forces have retaken a quarter of the jihadists' last major stronghold in Iraq in the biggest ground operation there since the 2003 U.S.-led invasion that toppled Saddam Hussein.