The Brits need to hang tough and force their politicians to go cold turkey from the EU, period.
BREXIT WARNING: 12 MILLION more migrants to arrive in UK in 25 years without hard Brexit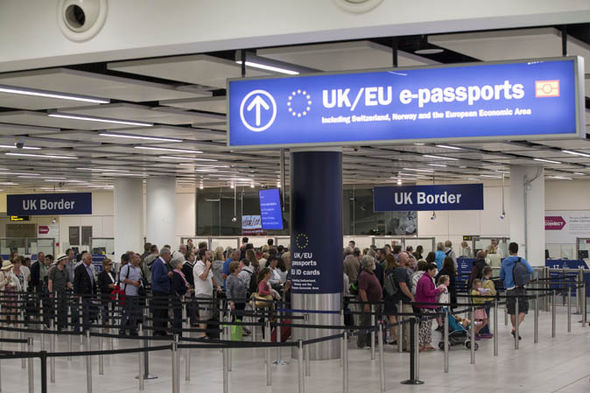 MASS immigration will continue at "unacceptable" levels for at least the next two decades unless Britain makes a full break with Brussels, a report predicted last night.
Figures showed that annual net migration to the UK from EU countries would be unlikely to fall below 155,000 in the "medium term" if the country stays in the EU's Single Market.
And the Government's ability to reduce the influx will be "extremely limited" as long as the EU's free movement rules remain in force.
The disturbing forecast of near-record levels of migration for years ahead was set out in a report from the population think tank Migration Watch. It was being seen last night as a devastating blow to campaigners for a so-called "soft Brexit" that retain the UK's full Single Market membership.