---
UPDATED: The 'Ace' (read= Ass) Reporter Huusko blocks me on Twitter while talking smack:

Yeah, he had to have placed the text himself in a truncated form, which makes him appear to have supported that position. As an experiment, I used the exact same url link he used in the tweet in question (then took a screen shot, then deleted it), and only got this: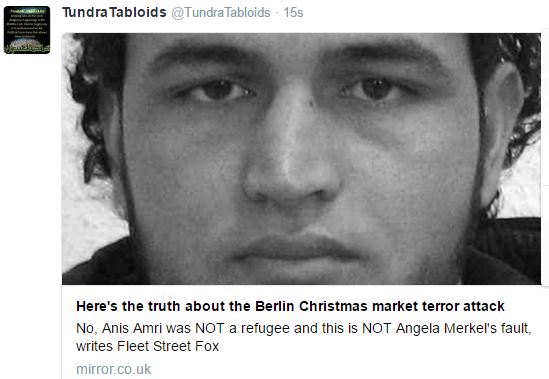 No text was was prompted by Twitter alongside the link at the top, only in the bottom of the tweet which is longer.
Nice try Jukka! And thanks for sending traffic my way!
But the article he uses to prove his point (headlined the same way) undercuts the very point his promoting.
No, Anis Amri was NOT a refugee and this is NOT Angela Merkel's fault. https://t.co/MqfABjB5yX

— Jukka Huusko (@juhuus) December 23, 2016
Ameri first tried seeking asylum in 2011 and was rejected, he served four years in jail (most likely getting a daily dose of Post-Hijra Islam 101). He was then put on a deportation list, then crossed into Germany to avoid forced deportation and sought asylum yet again.
From The Mirror itself: 
"In 2010 Anis Amri, the Berlin terror attack suspect, was accused of stealing a lorry in his homeland of Tunisia. His family say he drank, had girlfriends, and was not overtly religious.

In February 2011 he was charged with armed robbery but fled the country. He was convicted in his absence and handed a five year sentence.

He went to Italy, where he claimed asylum as a minor – he was probably about 17 at the time – but after a series of crimes including arson at a school he was given a four-year jail sentence.

Upon his release in early 2015 he was taken to a detention centre to await deportation. His family say he had become religious. In July his expulsion order expired because Tunisia didn't sort out the paperwork.

He was ordered to leave Italy anyway, and so crossed into Germany where he claimed asylum in July 2015."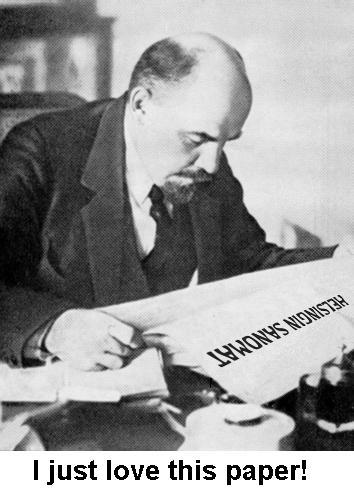 A real maroon!