These are exactly the "Lone Wolves" Lori Lowenthal Marcus has written about over three years ago.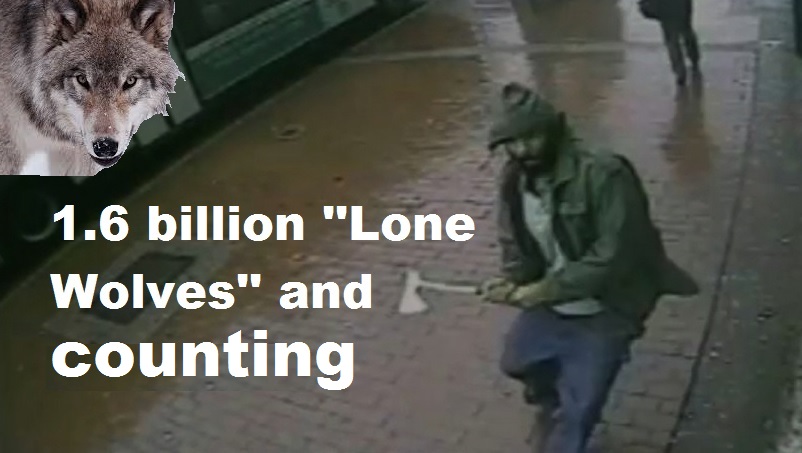 The whole concept of LW's has been so misconstrued, that the mere mention of it launches a knee-jerk reaction of "you're trying to diminish the impact of large jihadi groups like AQ and IS". It's not.
WHO IS THE GRAND STRATEGIST OF MODERN GLOBAL JIHAD?
"His name is Mustafa Setmariam Nasar, although he's also known as abu Musab al Suri (the Syrian).  Perhaps his most significant contributions to the cause of global jihad was his insistence that the old-style al Qaeda, with its rigid hierarchical structure, was a disaster for the movement and had to be jettisoned in favor of a different strategy.  In his 1600 page manifesto, al Suri stressed the need for the global jihadi movement to create a new fighting style focused on "individual terrorism."
This innovation, also known as "leaderless jihad," is a strategy designed to escape detection. Al Suri advised followers not to have cells or "brigades" larger than ten members, and ideally the cells would be in the single digits.  He also advocated that jihadists use the Internet and other methods to gather their information to conduct attacks. Those unwilling to embrace his strategy before and in the immediate aftermath of 9/11, have now largely become believers, whether by necessity or by revelation."
Evil ISIS encourage jihadis to launch MORE ATTACKS after posting list of embassies online
ISLAMIC State has been encouraging jihadis to launch further attacks against embassies and ambassadors across the world by posting lists on social media, an intelligence group has claimed.
GETTY
ISIS militants encourage more savage shootings against ambassadors and embassies
SITE Intelligence Group, dedicated to monitoring jihadi websites, confirmed that ISIS were "attempting to incite further attacks" because they had been sharing the names, addresses, phone numbers and emails of other Russian embassies, including those in Kampala, Uganda,Tehran, Iran, Baku, Azerbaijan and Tirana, Albania.

Before and after militants posted detailed documents online, ISIS militants praised Mevlut Mert Altintas, 22, the gunman who savagely shot the Russian ambassador Andrei Karlov mid-speech in an Ankara art gallery.

Rita Katz, director of the intelligence group, said ISIS and al-Qaeda forces have engaged in "huge celebration… for the shooting of the [Russian] ambassador, despite not known his allegiance (if any at all)".