She was projecting……
This is the kind of judge that stood in judgement of Geert Wilders.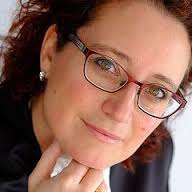 Judge Reprimanded after Tweet about Wilders
After Geert Wilders was elected Politician of the Year, Judge Sylvia Taalmen tweeted about his election, "Stark raving mad."  Her superiors reprimanded her saying that it was a misplaced remark.  Judge Taalmen has now closed her Twitter account which had 4,500 followers.
FM: BNFTN via Tubantia.nl