They will eventually be crushed, but it will take far more resources than imagined.
Islamic State Mounting 'Fierce,' 'Creative' Defense of Mosul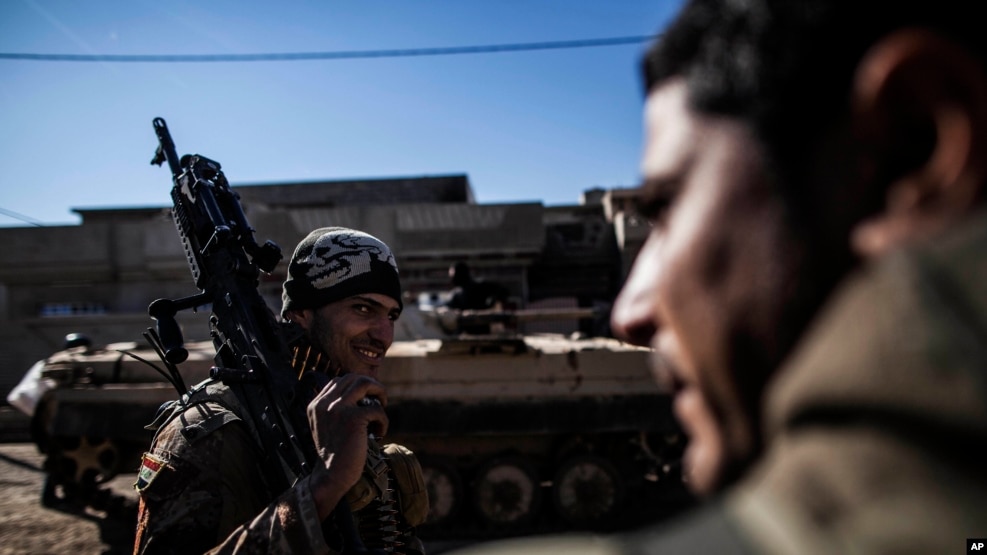 PENTAGON/LONDON — 
Nearly two months into the assault on the Islamic State's last major stronghold in Iraq, the unbridled optimism that accompanied the initial, rapid advance is gone.
Iraqi security forces, which had cut through IS defenses in the outer suburbs of the northern city of Mosul, have met with stiffer than expected resistance in the city's east. Their losses have been significant and, to both Iraqi and U.S. officials, surprising.
"They front-loaded the fight," a U.S. official told VOA, speaking on the condition of anonymity. "They threw a lot of their best fighters at east Mosul."
U.S. and Iraqi officials had expected the opposite, that IS would wait to make its strongest defense in the older, Western part of the city, making use of the narrower streets and counting, perhaps, on the support of Sunni-dominated neighborhoods.