Nor should he…..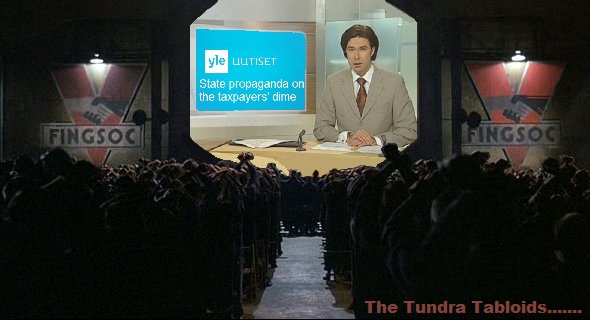 In a story about possible conflict of business interests in the PM's family and a (yes) state owned business, Juha Sipilä fired back at the state broadcaster's 24/7 reporting on the affair by stating that he has zero confidence in YLE. Well he shouldn't have any confidence in YLE, nor in any other publiclly funded "news" org. YLE is operated by a bunch of leftists, I know, I argued philosophical points with its CEO last year during a free speech event it was hosting in Helsinki. Lauri Kivinen is a hack.
NOTE: End all subsidies to the news media, "Make News Great Again" MNGA!
PM's verbal acrobatics
On Wednesday, Prime Minister Juha Sipilä held a brief news conference to issue a denial that he had tried to influence Yle's news coverage of a possible conflict of interest story  (PM: "Confidence in Yle quite OK" ).
In an article in the Thursday edition of the Turku-based Turun Sanomat, political communications researcher Vesa Heikkinen says that the prime minister used some clever verbal sleight of hand to shift the focus away from concerns about freedom of the press to a discussion of his own freedom of speech.
Heikkinen told the paper that Sipilä stated that he was exercising his freedom of speech by giving feedback and criticism [to Yle], and that he used a pedagogic tone in stating that freedom of speech includes the right to issue criticism.
Turun Sanomat writes that Sipilä also used a traditional political tactic when he praised some other media for its reporting in the affair and thereby implied that Yle had done badly.
The Prime Minister also sought to excuse his actions with an appeal to emotion, saying that he had reacted emotionally because suspicions of wrongdoing had fallen upon members of his family.
"That is also always a good strategy, to admit to some minor thing being the result of being overly emotional, but at the same time avoid the big question and deny the accusations" Vesa Heikkinen told the paper.