Almost impossible to catch these jackasses in the act.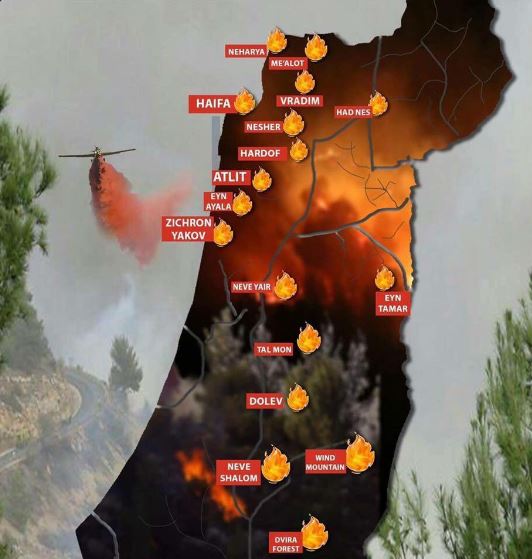 Israel in flames: 'Half of fires caused by repeated arson'
A new fire broke out in Modiin, the Israeli Police Foreign Press Office reported Thursday morning. Four police cars, eight fire trucks, and two planes were dispatched to handle the fire and prevent injury to residents. Several Modiin schools were closed, and the Klil Hahoresh, Dotan Valley, and Yair Peleg roads are closed to traffic.
On Wednesday evening, Greece, Croatia and Russia announced they were sending fire-fighting aircraft to help Israel fight the large brush fires in the central and northern regions, the Prime Minister's Office announced.