It was a joy to be there with them all.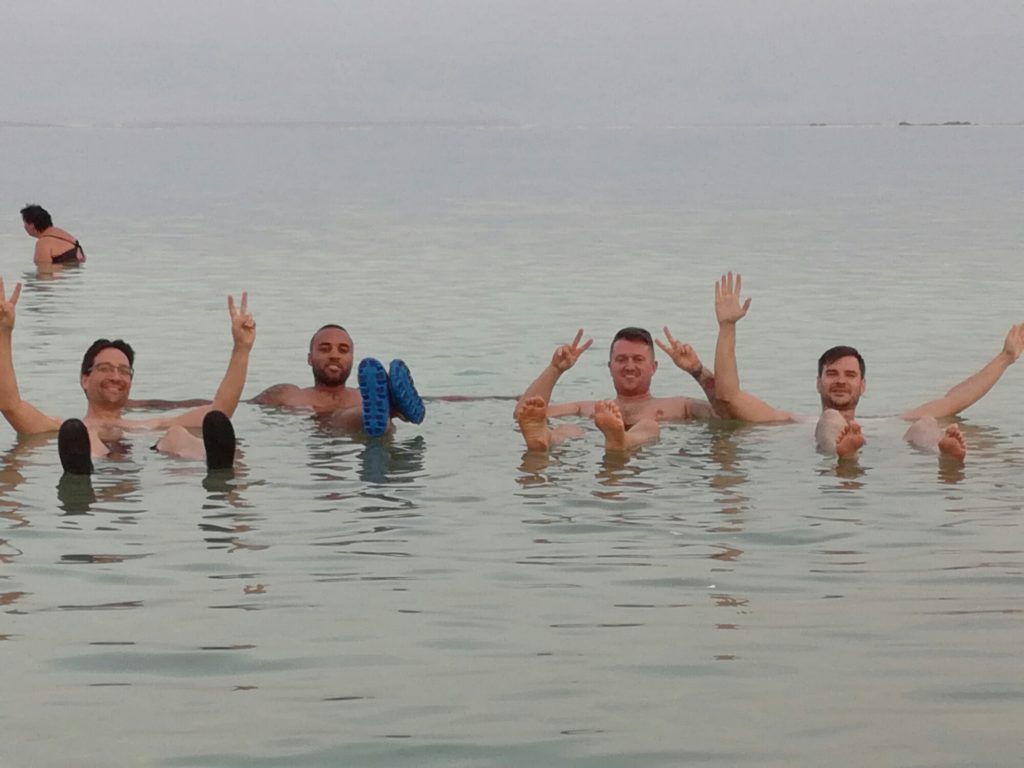 As mentioned here several times last week, Tommy Robinson recent spent ten days in Israel exploring different areas of the Jewish State. Brian of London of London was his guide and driver during the trip, and wrote the following report.
There are also several videos of Tommy in Israel that I haven't got to yet; I hope to post them later.
Tommy Robinson in Israel
by Brian of London
Tommy Robinson flew back to Luton from Israel: he was immediately asked by the UK Border Agency how he came to be pictured standing on an Israeli Merkava IV tank, holding a loaded M16 automatic rifle in the Israeli Golan heights. There's pretty much nothing Tommy can do without the UK authorities taking an interest.
I wanted to give Tommy an understanding of what Israel means for Jews. It's personal. When I moved to Israel eight years ago from the UK, it immediately felt like my home. I wanted him to get a taste for the strength of the Jewish indigenous connection to the land. How the land has shaped Jewish culture and how Jews have brought this land back to vibrant life. I also wanted to give him a view of the real borders of living Zionism.
Tommy has a history of both facing up to militant Islam in his home town of Luton and adamantly rejecting the far-right. This rejection sends the far-right into a rage, who feel he should be their ally in a fight against Islam at home. But Tommy is clearly not anti-immigration (and the EDL in his time never made a big issue of it). He's against un-assimilating Islamic immigration, and he's completely colour blind.
Israel is poorly understood by so many. Tommy has been fighting against Islamisation in the UK for so long he already knew hatred of Israel — which almost always included hatred of Jews — was an absolute bedrock feature of the Islamic ideology he sees in Britain today. Anti-Israel demonstrations, including expressions of support for terrorist organisations who deliberately target Israeli citizens, is common and open on British streets. Expressions of support for Palestinians seem more often than not to be straight denunciations of Jewish Israel's right to exist.
From the other side far-right notions of a global "Zionist control" infect white nationalist groups (and parts of the alt-right). These berate Jews for having returned home, fought against Arabs and the British and displaced what they wrongly see as the "indigenous Palestinians" in 1948 and again in 1967. Even while these groups show intense dislike for Islam and lurch into anti-Muslim bigotry in their own countries, they still align themselves with the Islamic mythology which places Muslim Arabs as indigenous people of Israel despite almost no concrete ties to the land of Israel. In contrast, Jewish ties to the land are to be found at every turn in Israel.