Because that's where they congregate……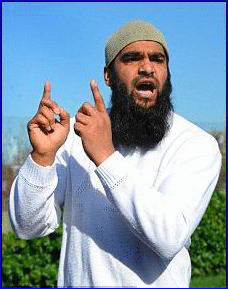 Among other "religion of peace" advocates…..
GERMAN CRACKDOWN: 200 homes and mosques RAIDED by anti-terror cops in hunt for ISIS
HUNDREDS of German police have launched coordinated raids this morning in ten of the country's 16 states hunting for supporters and recruiters of Islamic State among a Salafist group calling itself 'The True Religion.'
EPA
Hundreds of German police have launched raids this morning
Armed police and elite SEK anti-terror units were involved in the raids on more than 200 apartments and offices belonging to organizers and supporters of the group which publicly backs the aims of Isis.
At the same time as the raids across Germany at 6:30am the government announced that the group was being banned for good.
Salafists believe in a traditional interpretation of Islam, based on Sharia law.
They have caused controversy in Germany with a project called 'Lies!' to hand out 25 million translations of the Koran for free.