Once the religion of pieces strike again..


kills at least 25 people in huge explosion in Pakistan
ISLAMIC State has claimed responsibility for a bombing that killed at least 25 people in an explosion at a Muslim shrine in Pakistan, in an attack which left hundreds more injured.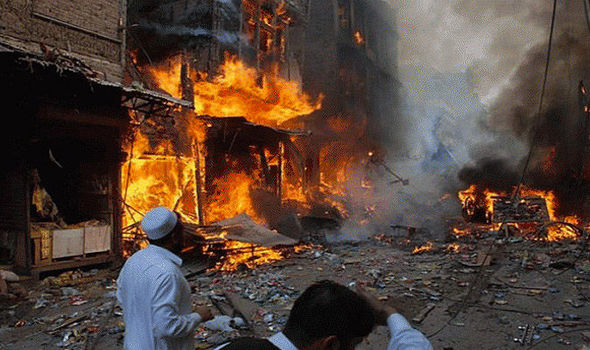 ISIS terrorists claimed responsibility for the attack in a written statement.
Dozens were injured in the blast at the Shah Noorani Shrine, police said as eyewitnesses reported more than 100 people injured in the bombing.
Hashim Ghalzai, a local district commissioner, said at least 25 people had been killed.
It is feared the death toll will rise as emergency services struggle to get the wounded to the nearest hospital which is more than 90 miles away.
Dr Hakeem Lassi of Edhi Foundation told local media that hundreds of people including women and children are injured in the blast in southwestern Pakistan.