Then the "white car" stops by, they've got cameras… giving us the finger….we return the international gestures…
The car is the center of the picture, I'll have a close up pic later on.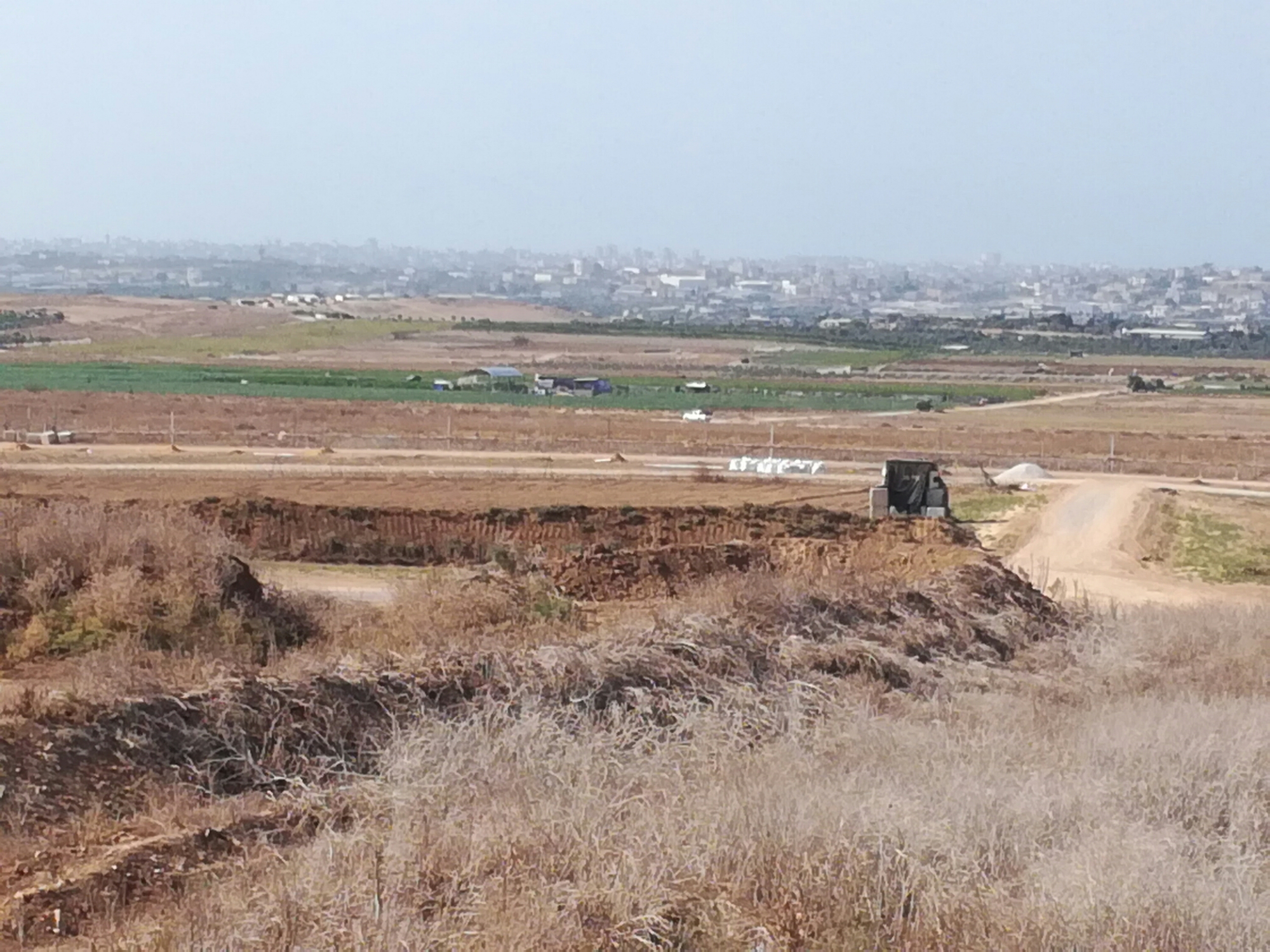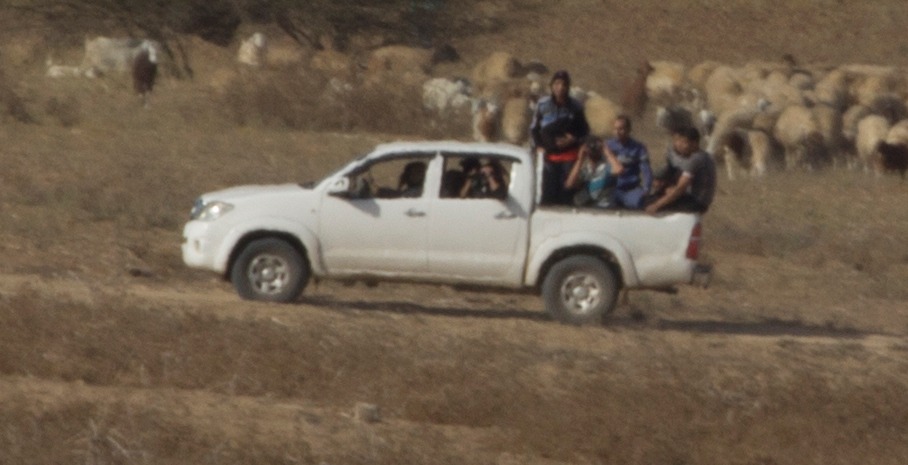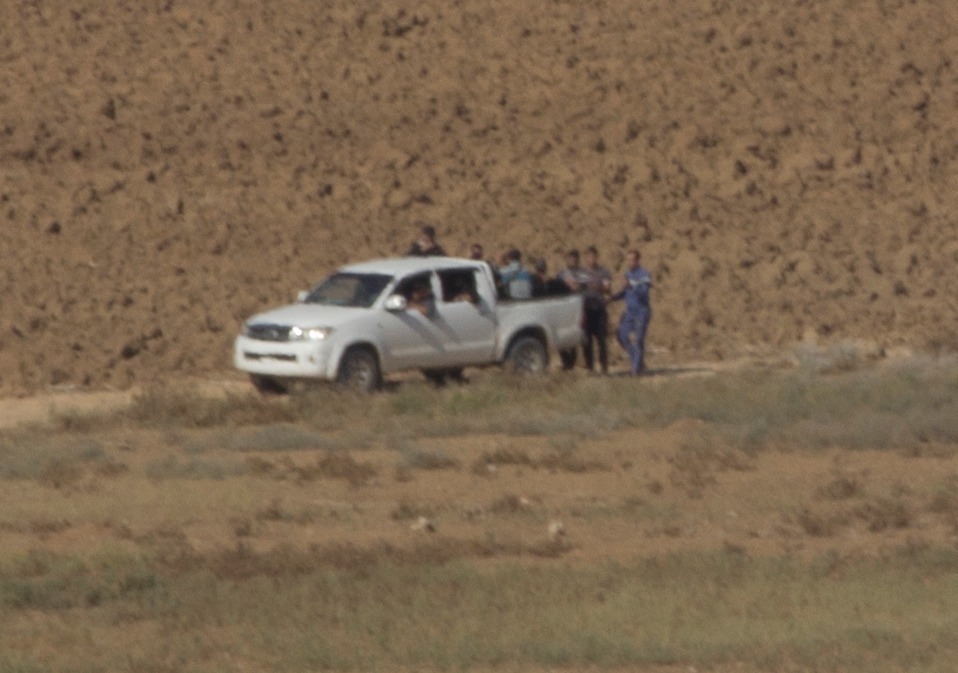 Close up pics by Yahya Mahammad
Then the IDF stops by and asks what we're doing there…..
Friendly but concerned for our safety…..possibility of snipers..oops.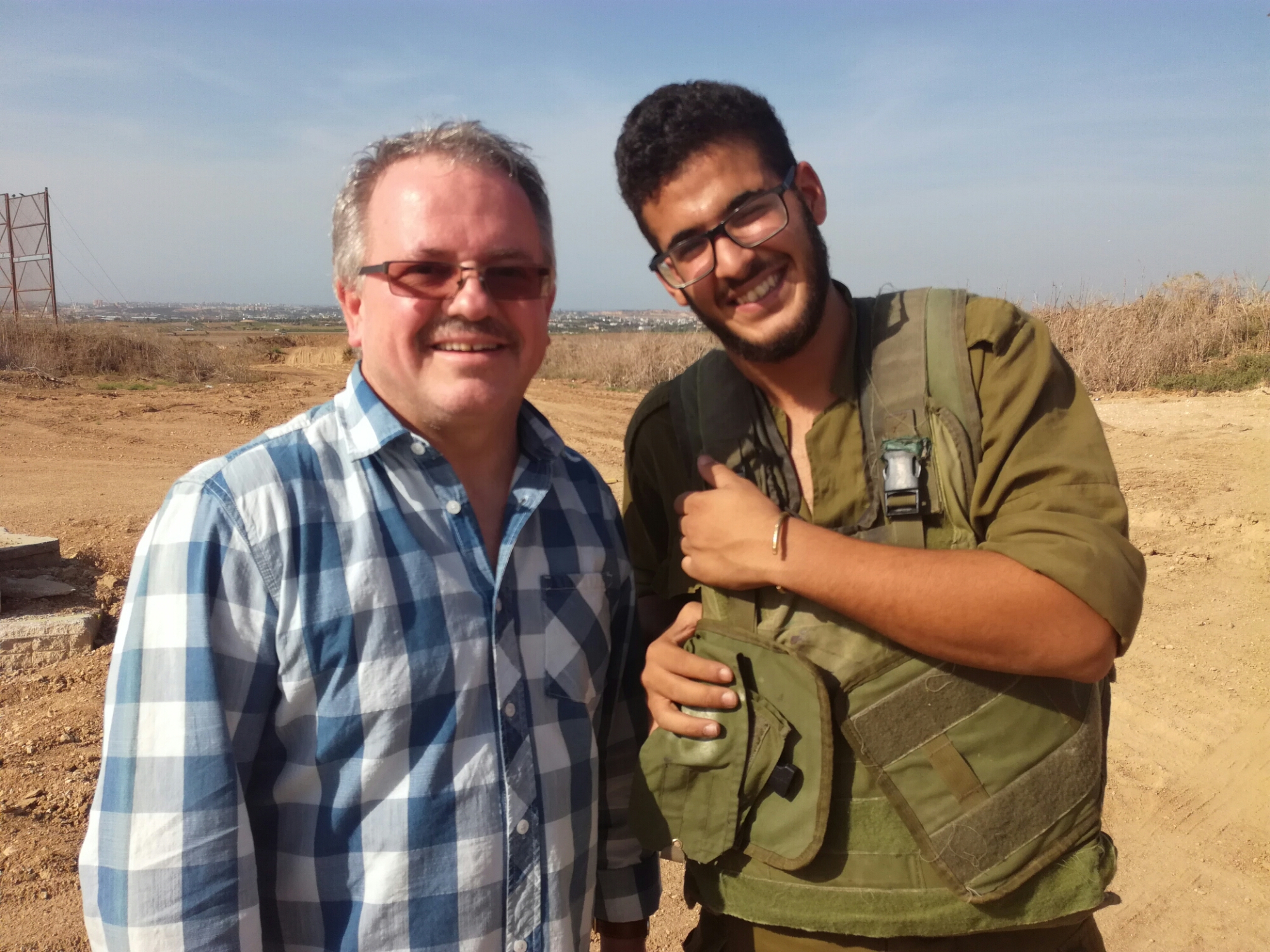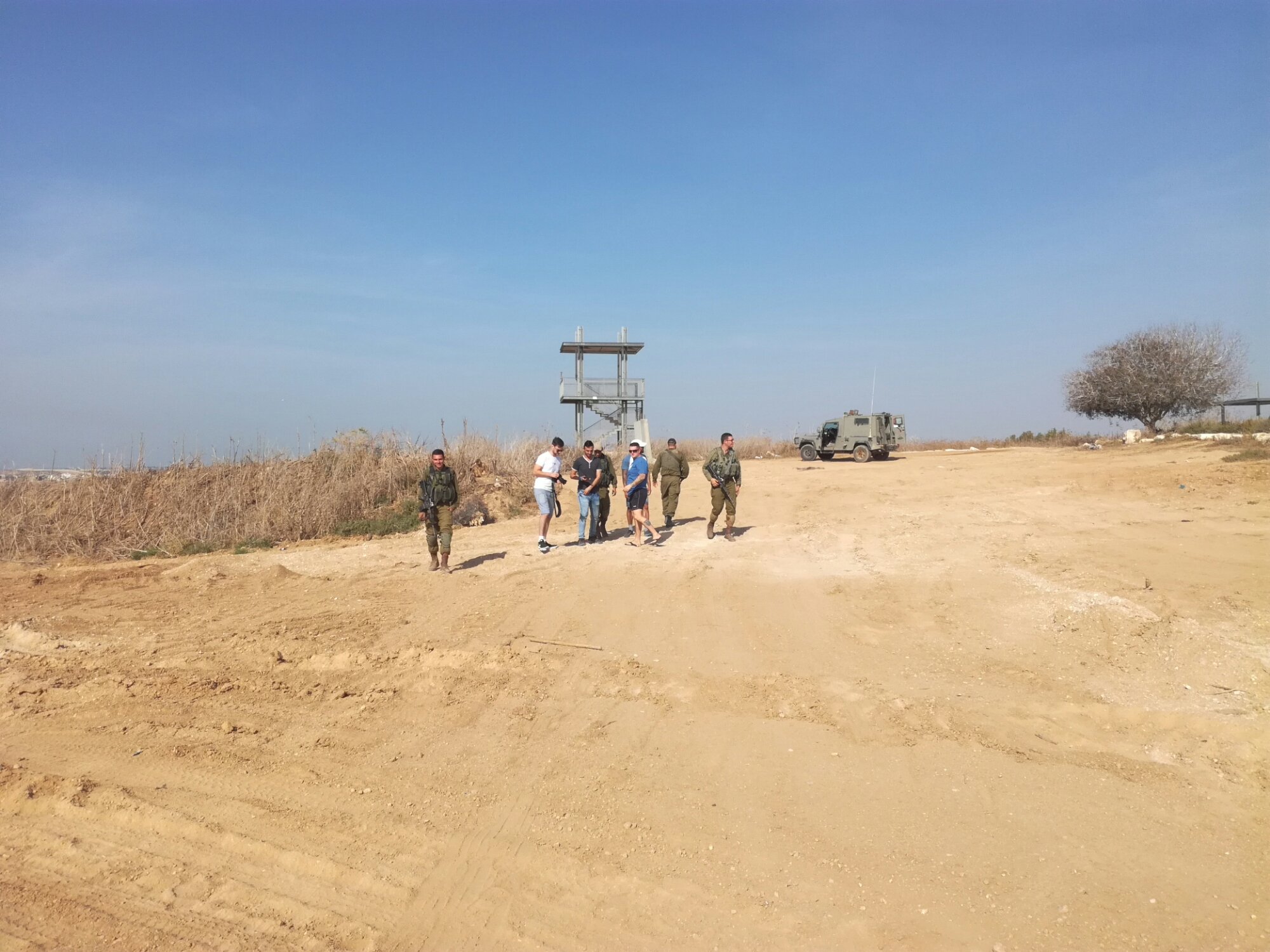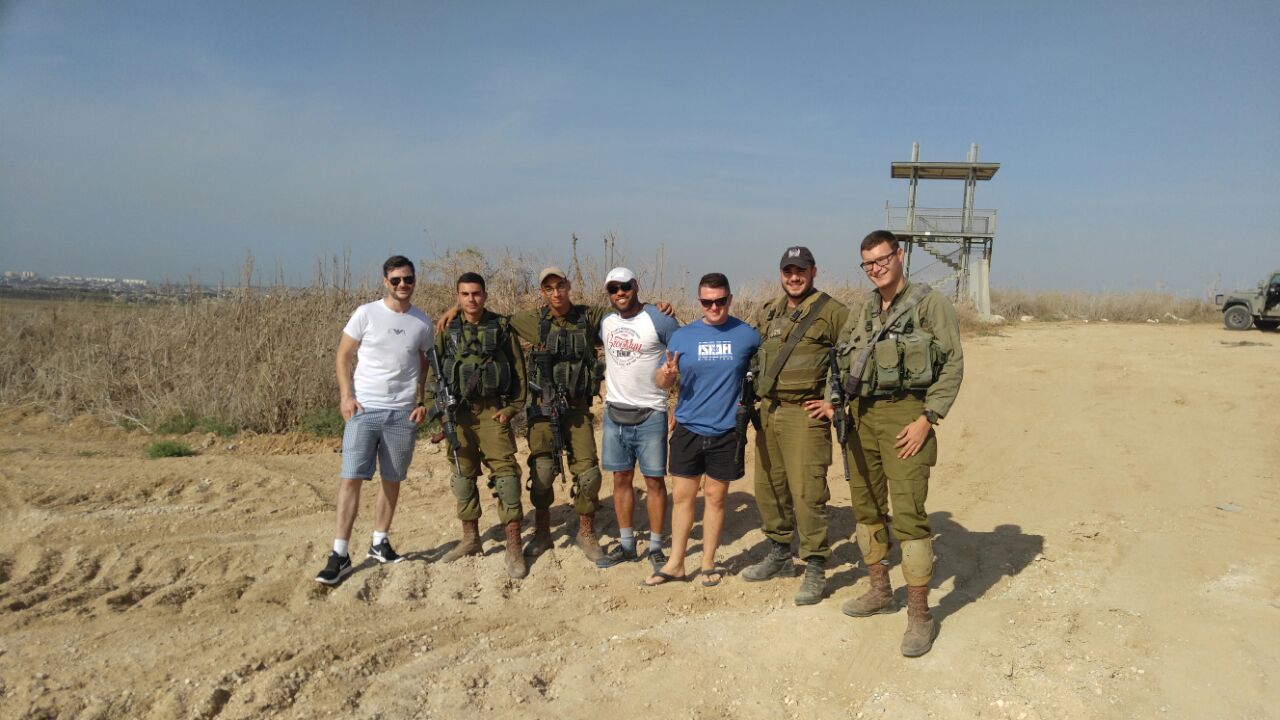 Pic by Yahya Mahammad
Tommy made a periscope vid just prior to the IDF showing up…