We were on the way to eastern Israel, when we spotted dust filling the air with camels bursting through it on their way to the finish line.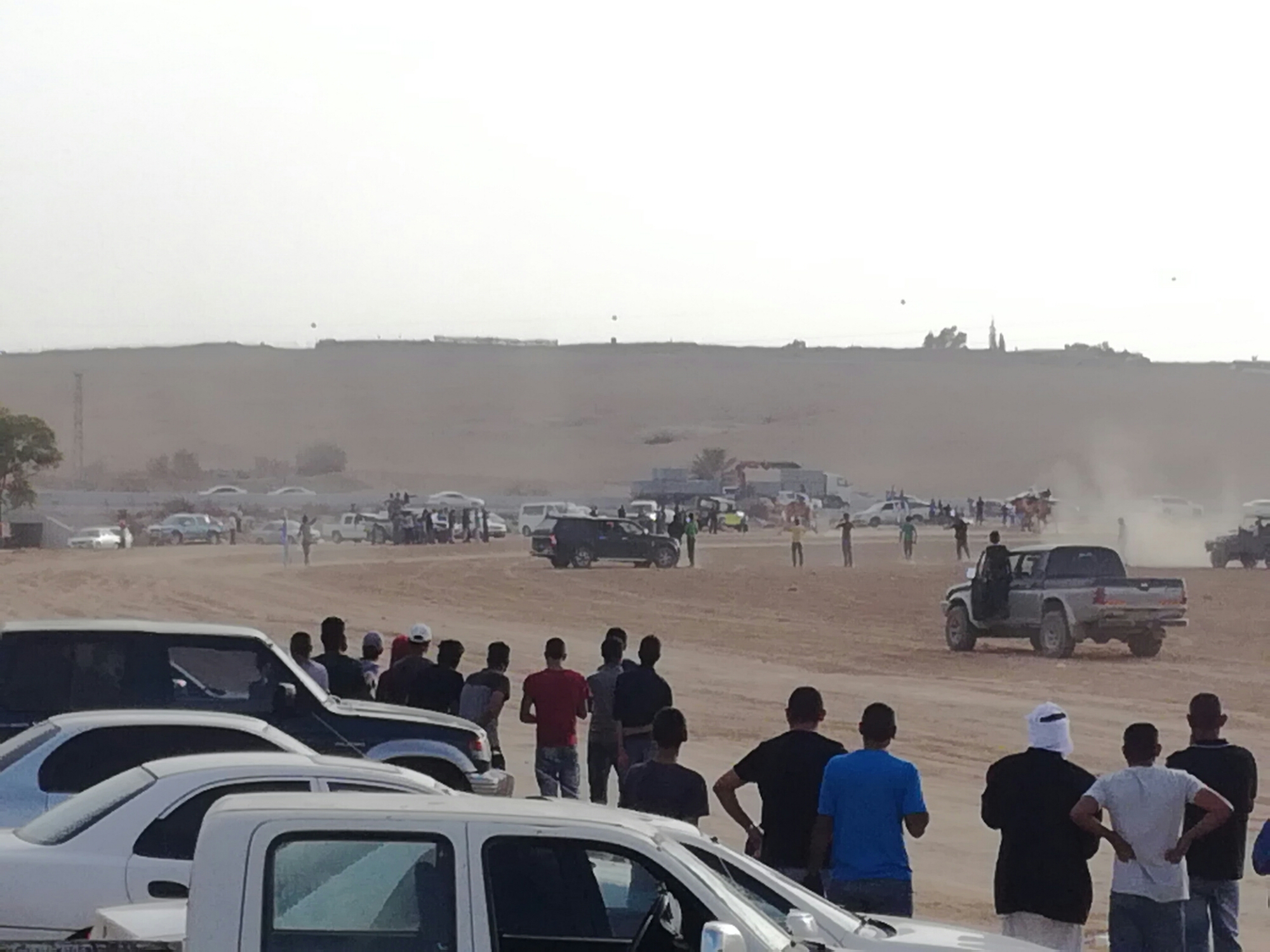 We ran up and saw it first hand….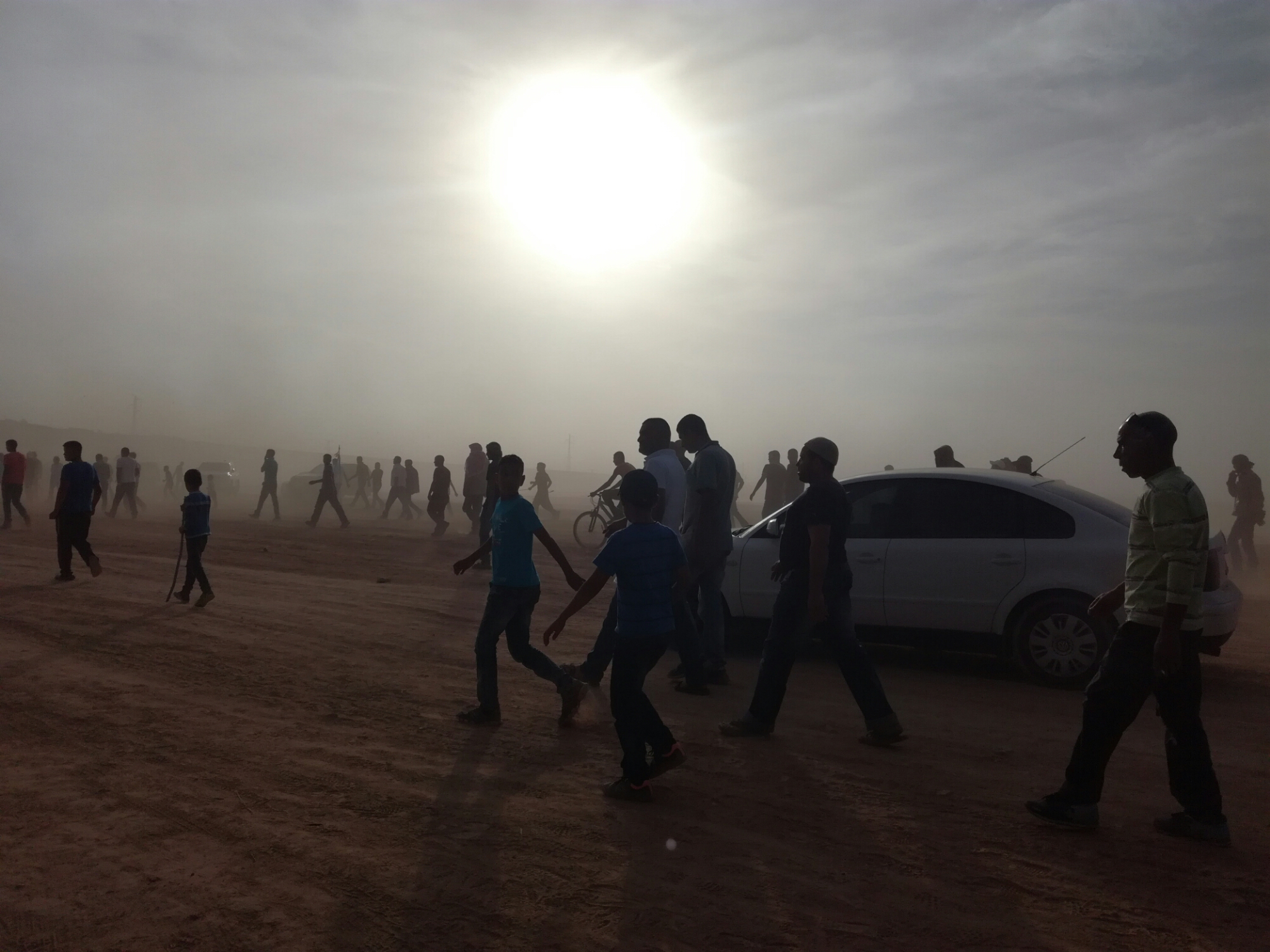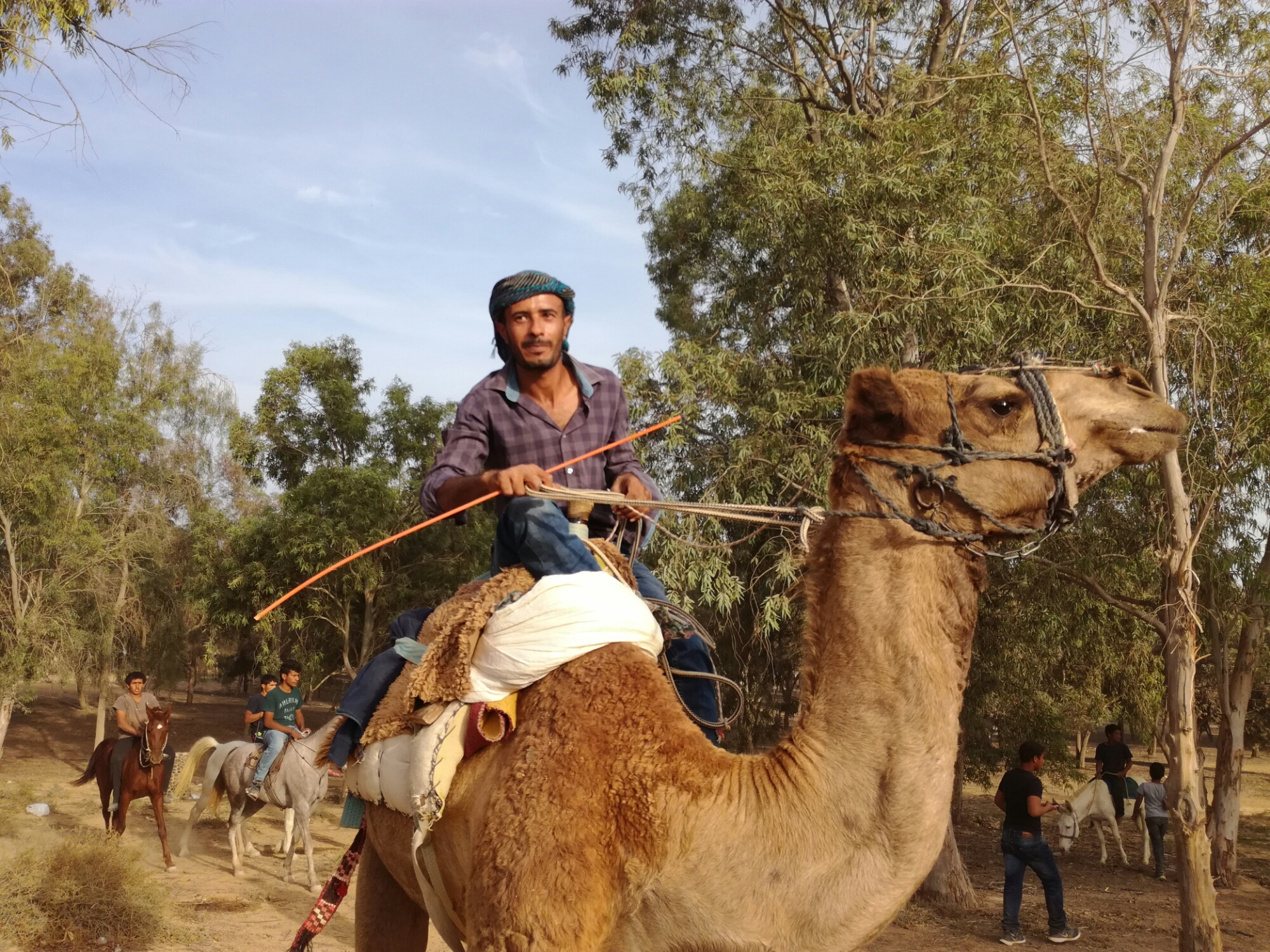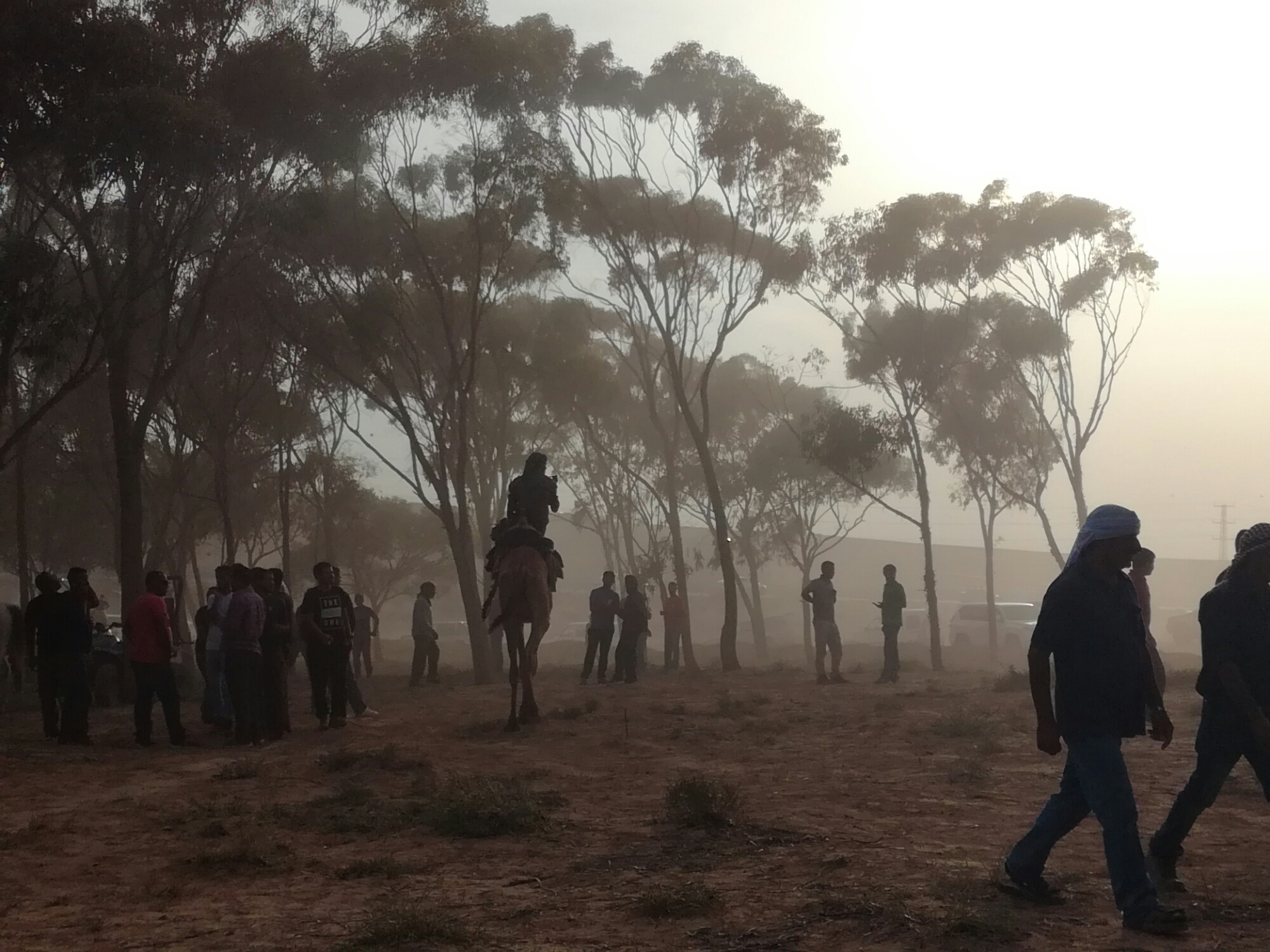 Then Tommy meets up with some of the locals, big smiles all around.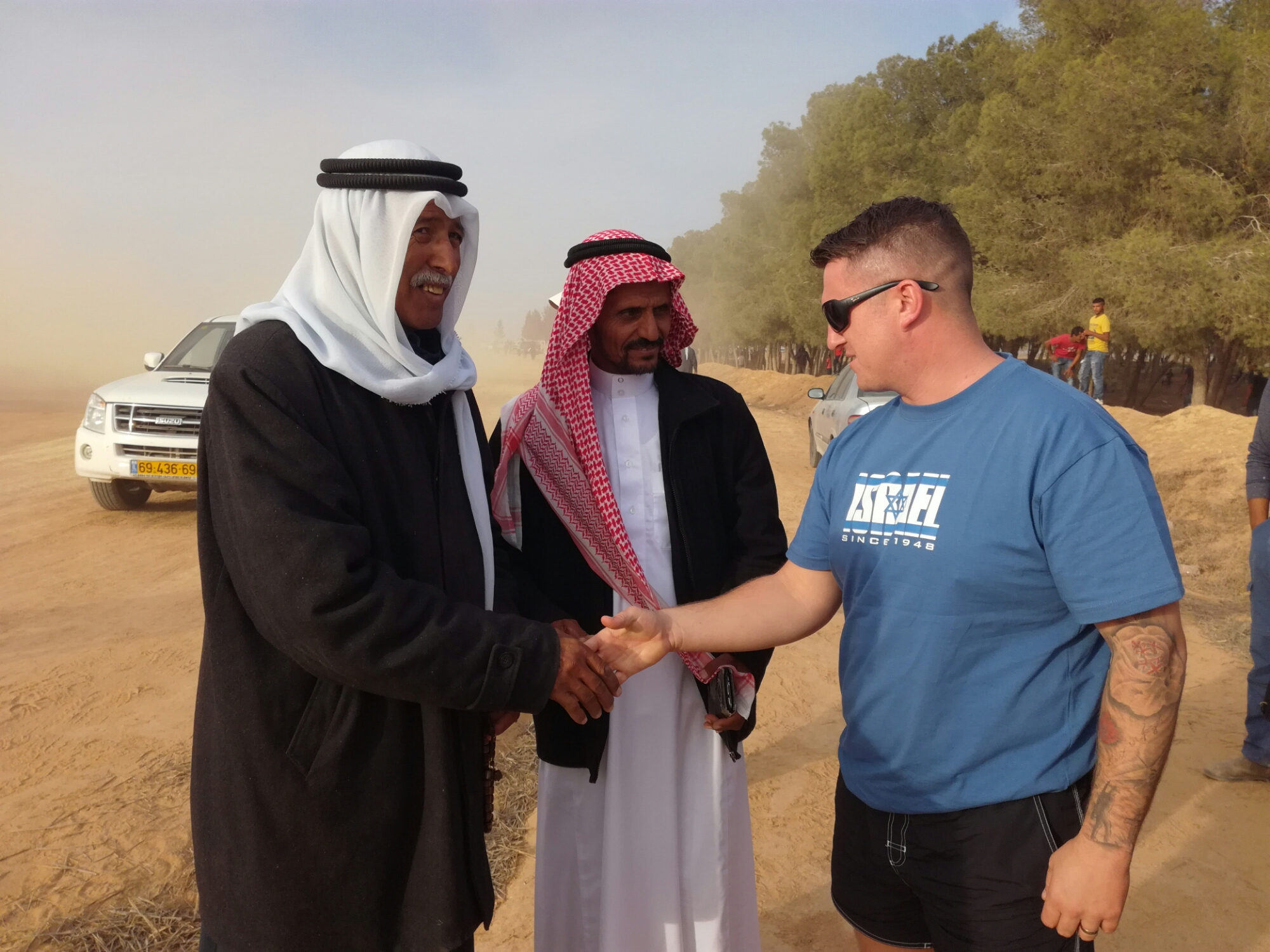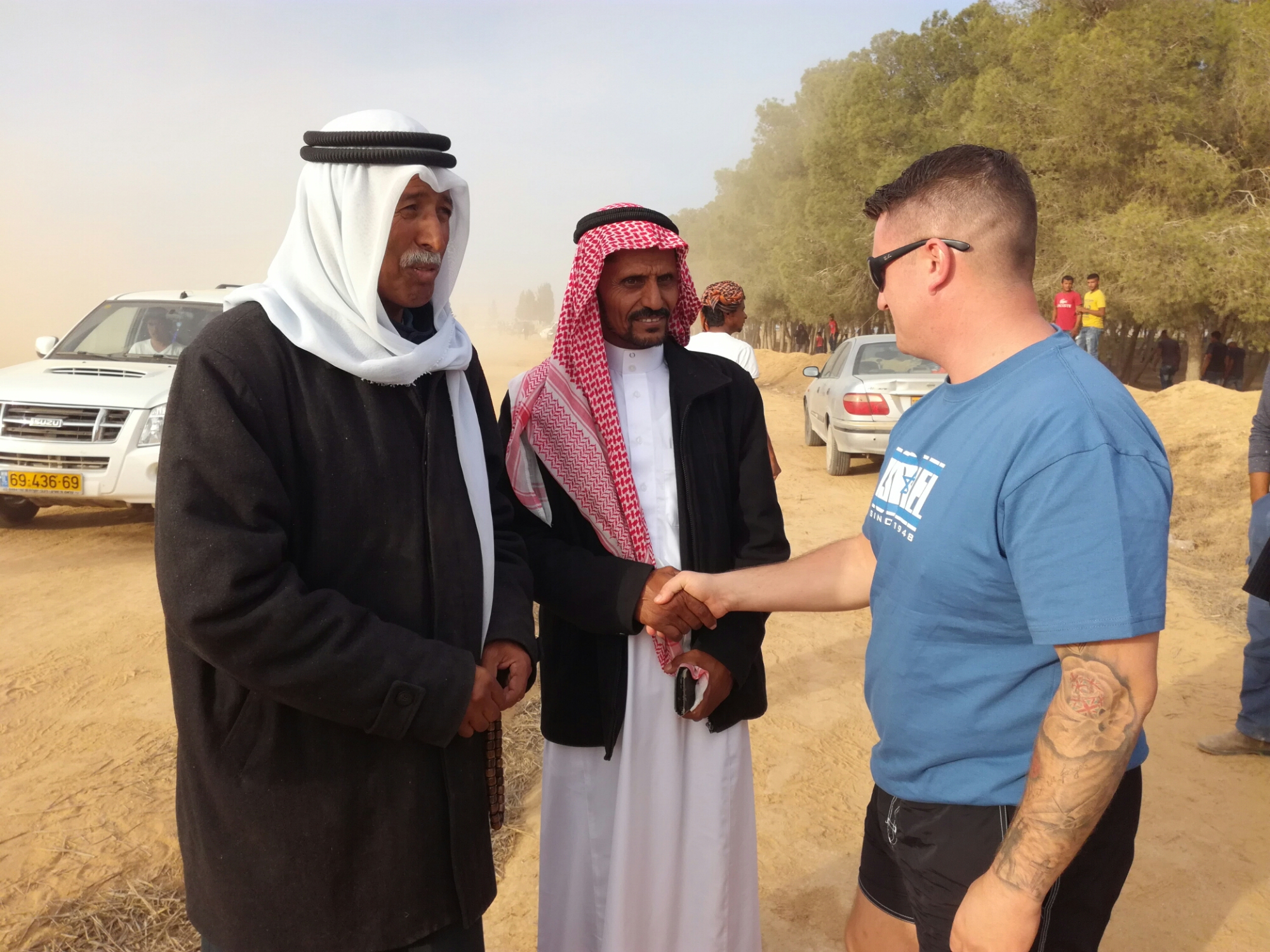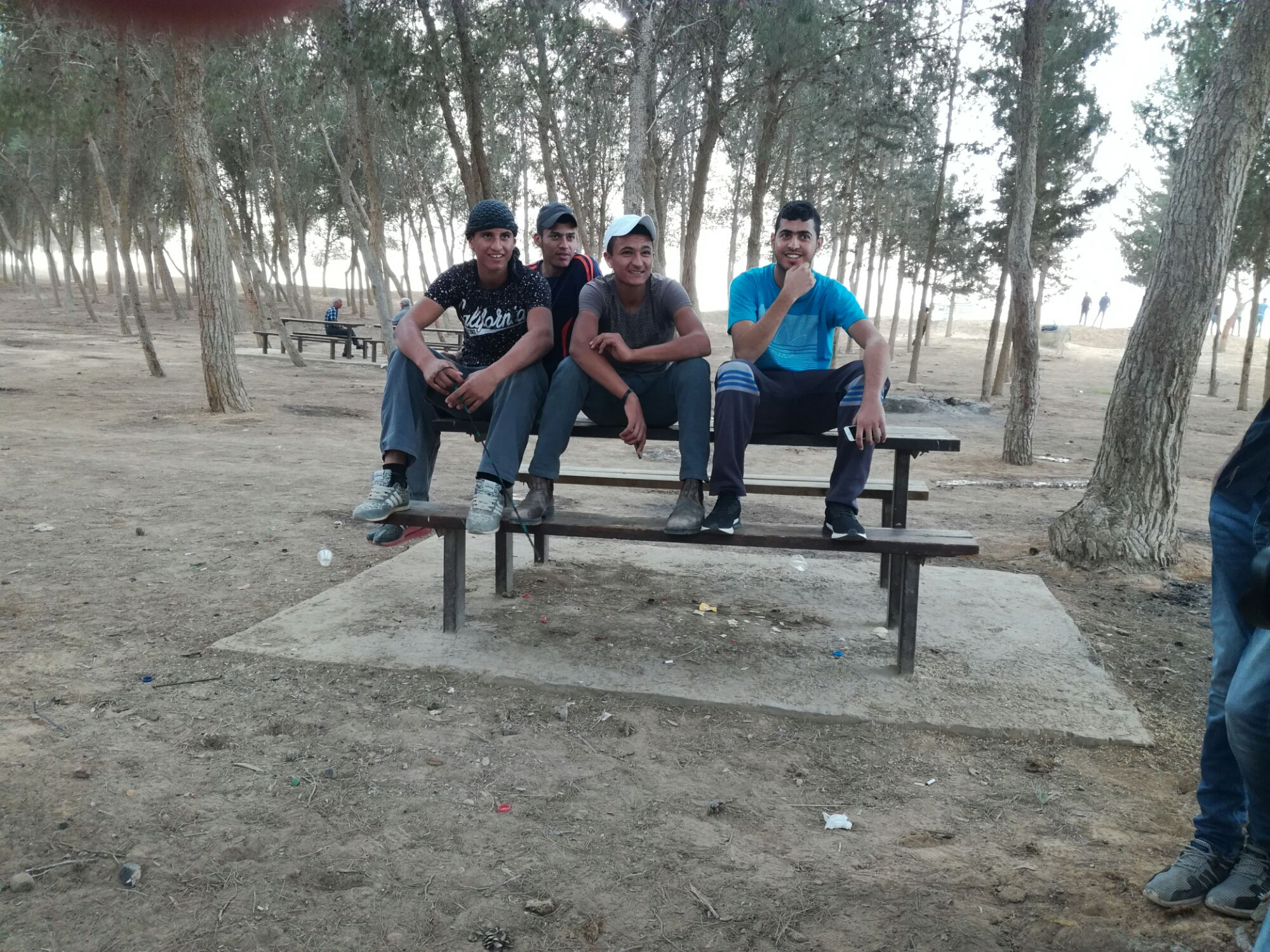 Co-existing…Jewish family having dinner…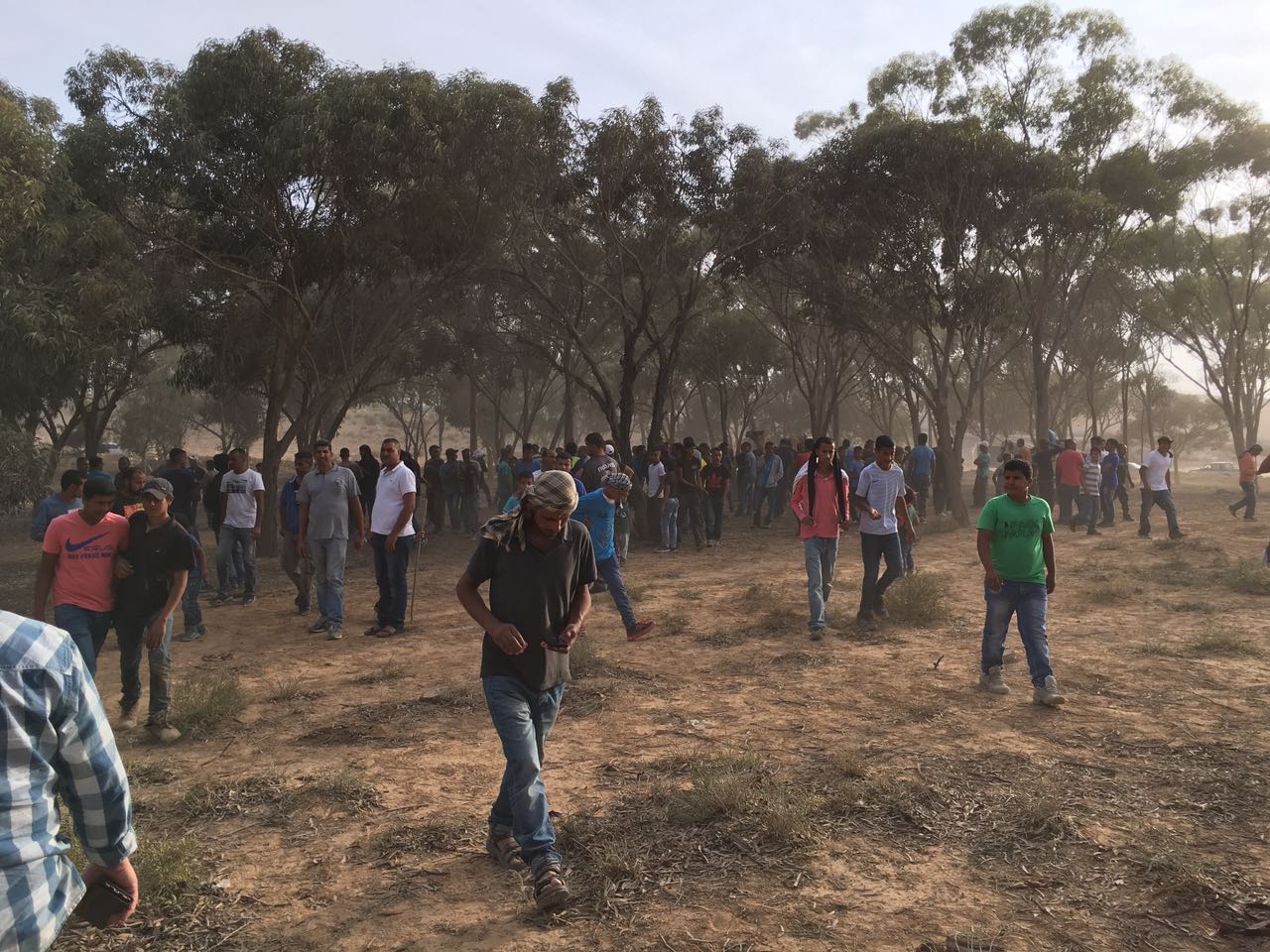 And then an Arab shows up with a dune buggy ….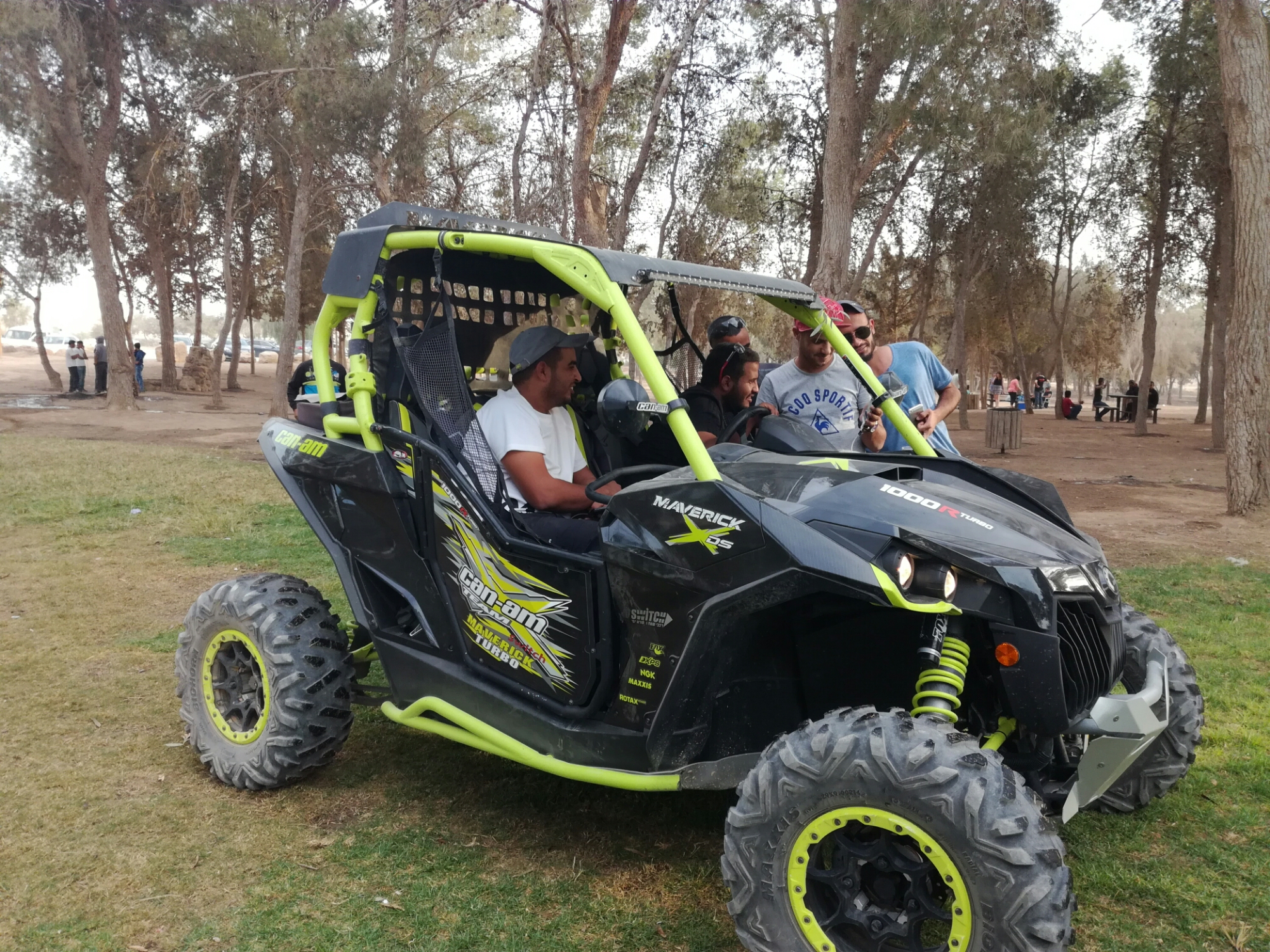 And gives Tommy a ride….