No thanks to Obama and his open borders policies and "see no evil mentality" concerning the fundamental teaching and writings of Islam canonical texts.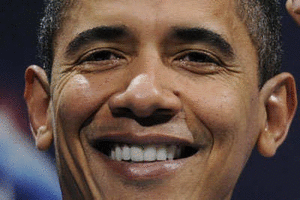 Islamist Terrorist Attacks and Plots Against the US Homeland Rise to 92
The Heritage Foundation is adding to our terror plot timeline as the past several weeks have seen two successful attacks and one plot foiled by law enforcement. This brings the total number Islamist terror plots and attacks against the U.S. homeland since 9/11 to 92.
#90 Dahir Ahmed Adan Stabs 10 in Minnesota Mall
On Sept. 17, Dahir Ahmed Adan entered a mall in St. Cloud, Minnesota, dressed as a security guard and began stabbing individuals before an off-duty copy shot and killed him. According to police, Adan asked at least one person if they were a Muslim before attacking them and made statements regarding Allah during the attack. Ten were injured in the stabbing spree, but thankfully none were killed or suffered grave injuries.
Adan, 20, reportedly came to the U.S. when he was 3 months old as a refugee with his parents from Somalia. The Islamic State's, or ISIS, news organization, Amaq, claimed that Adan was one of its supporters.
While the FBI has no yet finished its investigation into Adan's motives, FBI Director James Comey agreed that Adan appeared to have been motivated "by some sort of inspiration from radical Islamic groups." Together with police reports regarding his actions and statements during the attack, it is clear enough that this was the 90th Islamist terror plot and the 12th successful attack since 9/11.