The only difference between the sharia dished out by the Islamonazi State and Morocco, is that the latter won't toss them off of buildings, but they face harsh punishments nonetheless.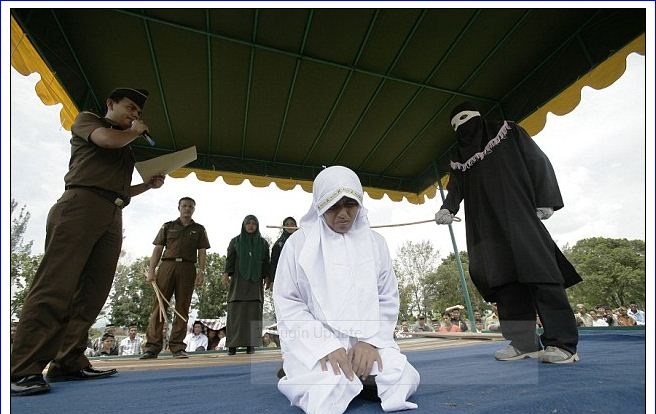 Morocco to try teen girls over homosexuality
AFP  |  Rabat November 3, 2016 Last Updated at 01:13 IST
Authorities in Morocco have pressed charges of homosexuality against two teenaged girls allegedly caught kissing and will put them on trial this week, a human rights group said today.
Police detained the pair, only identified as 16-year-old Sanaa and 17-year-old Hajar, in Marrakesh last Thursday, said Omar Arbib, an activist at the Moroccan Association of Human Rights.
"They were caught kissing and hugging on the roof of a house in Hay Mohammadi district," said Arbib.
"Someone photographed them, sent the picture to the family who informed the police" and the two girls were arrested on the same day, he told AFP.