Perhaps because your stupid leaders inviting everyone and their brother to come, and live in a closed bubble socialist la la land.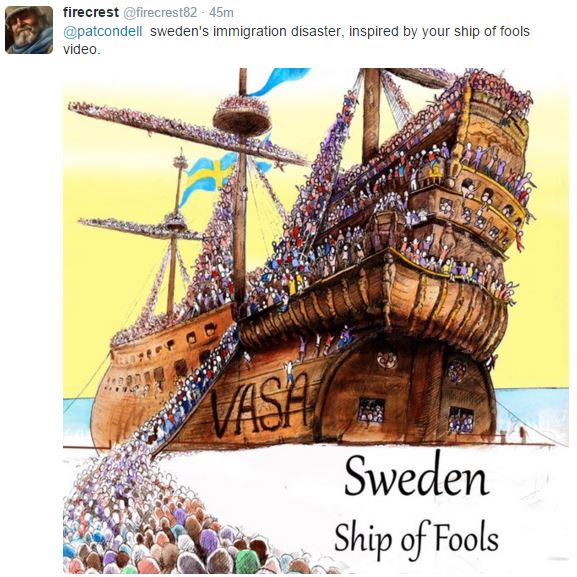 In figures: Why do asylum seekers come to Sweden?
The asylum application process at Sweden's Migration Agency. Photo: Marcus Ericsson/TT
A new report by a Swedish analysis firm sheds light on why refugees seek asylum in Sweden.
Quizzing more than 400 asylum seekers, analysts at Sweden Research found that the main reason they had chosen to come to Sweden was its long period of peace – Sweden celebrated 200 years of peace in 2014 – and its reputation as one of the world's most family-friendly countries.
In fact, a total of 74 percent of respondents picked peace as their main reason for travelling to Sweden.
"Some of them considered also the benefits of the good education for teens and children, expressing that Sweden is a good country to raise children," read the report.
Around six percent of respondents stated that they chose Sweden because of its generous economic subsidy to refugees, but 24 percent said they believed there were good opportunities to find work and 19 percent said they picked it because it was generous in accepting refugees.
NOTE: If you believe these reports, you'll believe in anything.