Fraud journalism……..
Classic CVE based "journalism", no mention of Islam, Muslims or jihad, just terrorism.
UPDATE: I hear that they're all Finnish converts to Islam from the Roihuvuori Mosque, Helsinki Muslims, Hamza Peltola.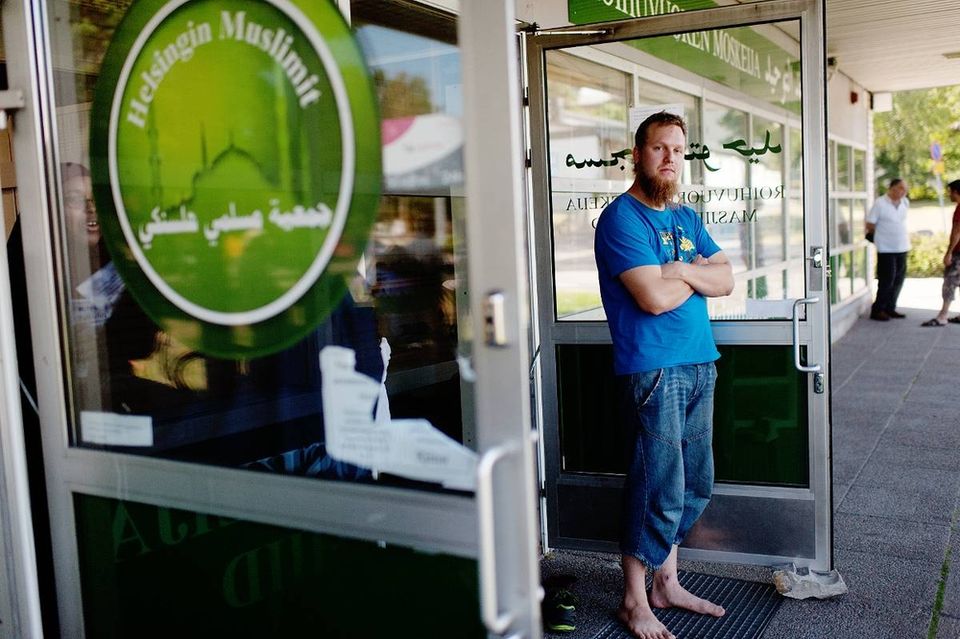 Finns suspected of terror crimes after NBI probe
An investigation by the National Bureau of Investigation found evidence to suspect five Finnish men of preparation for acts of terror and recruiting for terror groups after planning to join armed groups in Syria. One remains at large while one died on the battlefield in Syria.

Five Finns are suspected by the National Bureau of Investigation (NBI) of preparing for acts of terror after planning to join armed groups in Syria in 2014. The NBI's initial investigation was passed to the prosecutor on Wednesday to consider charges against the suspects.
The five planned their journey at the end of 2013, according to the NBI. One never left Finland, one turned back in Turkey before reaching Syria, and the other three managed to enter the country and join ISIS.
One of the group is suspected of murder, but remains at large and has been remanded in custody in absentia. Another member of the group is believed to have died in Syria after his name appeared on a list of 'martyrs' published online by ISIS.
The three who are in Finland face charges of training for acts of terror, while the suspected remanded in absentia faces an additional murder charge.
The three men were detained in 2014 in the capital city region or nearby. They are from Helsinki, Espoo and Hämeenlinna.