Now the question is, how much more will her life be regulated by totalitarian Islam?
'I thought you'd never come': Emotional moment girl, 10, is saved from the clutches of barbaric ISIS fighters who murdered her dad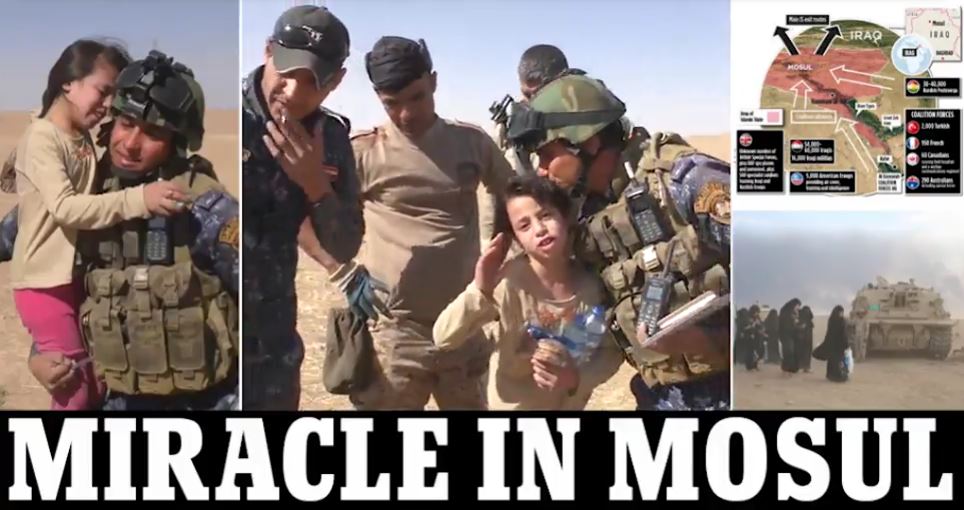 TV cameramen captured the moment when Aysha, 10, was rescued by an armed military police unit (left) that has been fighting alongside the Iraqi Army as they fight to regain territory from the murderous IS.
Her village of Kafer (pictured on a map, top right), 18 miles from the northern Iraqi city of Mosul, has been under the control of the Islamist fanatics since 2014 when the army fled in the face of their ruthless advance.
But last Thursday following days of relentless air strikes and fierce fighting, liberation finally came. She and her mother were taken to the nearby village of Qayyarah where Iraqi Army soldiers were watching over evacuees (bottom right).