She didn't get the memo (koran & hadiths) that Islam must annihilate all opposition, in and outside its ranks in order for there to be "peace"….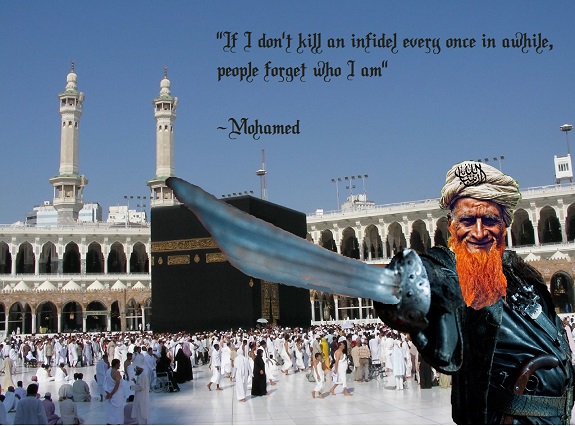 Malala urges Muslims to unite for peace
Pakistani Nobel Peace laureate reminds Gulf conference that most victims in Syria, Iraq, Yemen conflicts are their coreligionists
October 19, 2016, 6:19 pm
SHARJAH, United Arab Emirates — Pakistan's Nobel Peace Prize winner Malala Yousafzai, giving a speech Wednesday in the Emirates, urged Muslims to respect the "true message of Islam" and unite against wars in their countries.
The 19-year-old, who was shot in the head by the Taliban in 2012 after she had publicly advocated education for girls, urged the world's Muslims to "come together… and follow the true message of Islam as they join hands in the struggle for peace."
"We cannot talk about investing in our future in this region without calling for an end to these bombings and these attacks," she told a conference in the southern Gulf emirate of Sharjah on the future of women in the Middle East.
"We must not forget that the majority of those suffering because of these conflicts and wars are Muslims," said Malala, referring to conflicts in Syria, Iraq and Yemen.
NOTE: Why should I care what a marxist thinks or has to say about "world peace?