"Insult them wherever you find them"……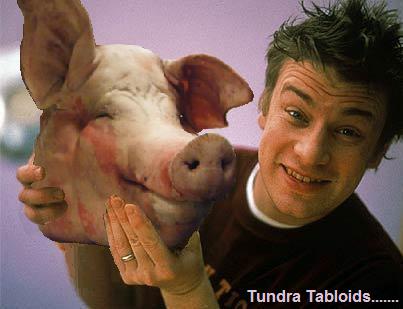 NOTE: When they're (muslims) offended by all the nasty things said and done by their ideology's founder, Mohamed, then we can have a conversation.
Pig's head dumped outside mosque days after claims it's funded by Saudi Arabia
A BLOOD-SOAKED pig's head and rear end were discovered outside the entrance of a mosque by a sickened imam.
GETTY
The imam said he found the dead pig on Tuesday and immediately called the police
The boar was found yesterday, just a day before prosecutors announce a verdict on another case where a pig's head was dumped outside the same mosque during Ramadan.
The imam, who preaches at En-Nour mosque in Nice, the southern town where 86 people were killed by an Islamic State (ISIS) fanatic in July, said he found the dead animal in the early hours of Tuesday morning, and immediately called the police.
He said: "This is the second time that this has happened, and hopefully, it will be the last.
"The police came, took the head, and we will be filing a complaint."
Boubekeur Bekri, the vice-president of the Regional Muslim Council also condemned the suspected hate crime.
He said: "The people of Nice – Muslims and non-believers – are disgusted and angry. Whomever is responsible for this will be severely punished for insulting Islam."