Oh, and the Islamonazi salute is standard fare for Islamonazis…..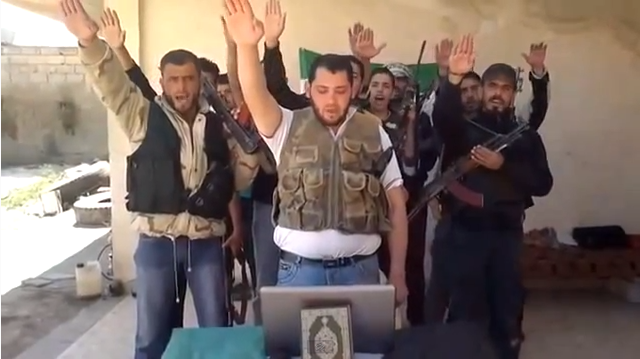 ISIS release horrific mass execution video of militants beheading Syrian rebels – that also shows fighters performing a Nazi salute
WARNING: GRAPHIC CONTENT. Islamic State have released the video as a warning to Muslims in Syria thinking of joining US-backed rebel groups trying to overthrow the Assad regime.
They say bloodshed will come to those who do not support an ISIS-run Syria, and the video footage shows fighters performing a Nazi salute. At the end of the clip, titled And Allah will be sufficient for you against them, men from the Free Syrian Army are brutally beheaded.