According to Junes Lokka on Facebook: 
Al-Mahdi Montathar Basita Al-Mehsen (s.180191-) was jailed Friday on suspicion of 30/09/2016 for probable cause of murder 31/07/2016.

The case is declared to be secret and the nationality of the prisoner or interpreter information is not made public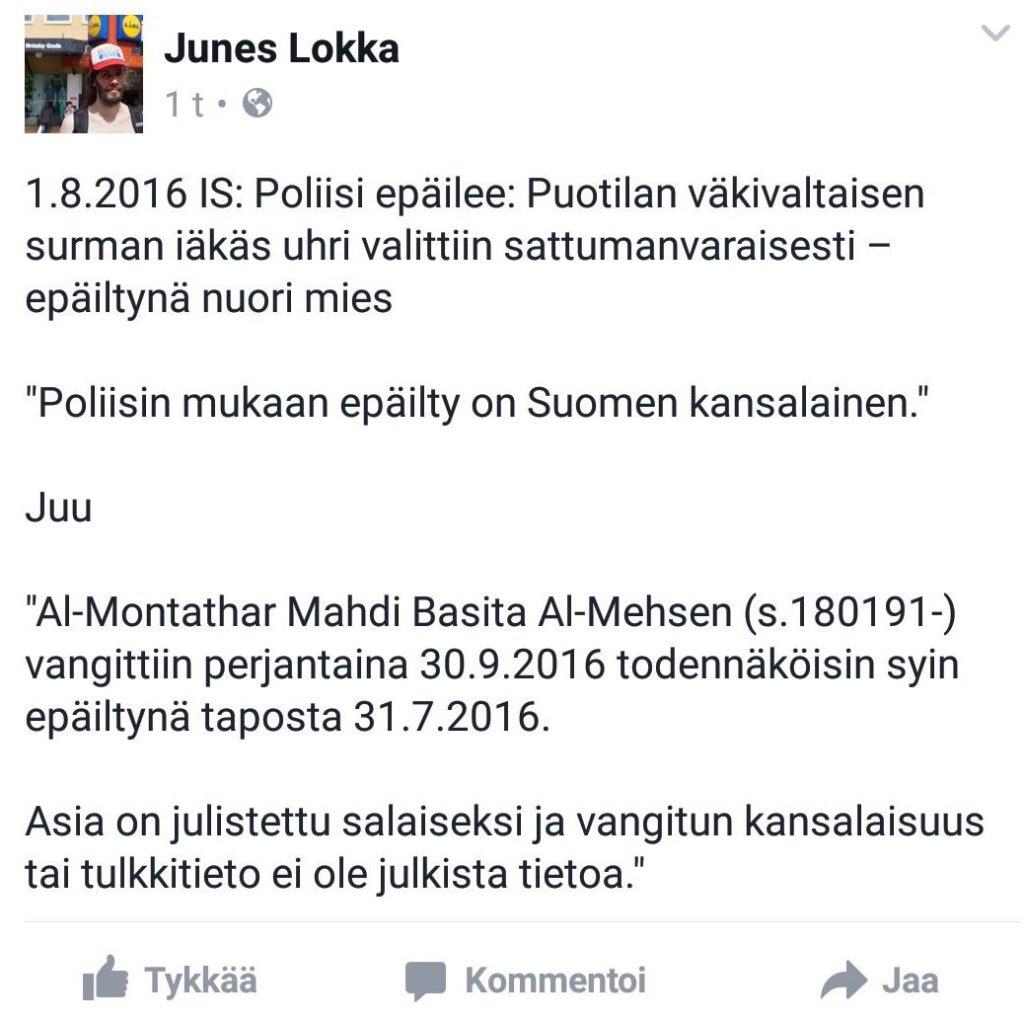 Sunday homicide in Puotila: Young man suspected to have chosen 85-year-old victim at random
HELSINKI According to the police the homicide that occurred on Sunday afternoon, it is likely that the victim was chosen at random. According to the police report the victim and the suspect did not know each other.
The man who was born in 1991, suspected of the crime was caught the vicinity of the murder, the police says in a statement. Before the arrest the police had been informed that a man was walking with a knife in his hand in Puotila. Shortly after the police received a notification of a blooded man lying park.
The victim of homicide found near the park near the chapel in Puotila  was born in 1930. The police have not yet reached the relatives of the victim concerned and therefore is not telling anything more about the case at this stage, says Lieutenant Teemu Kruskopf .
The suspect is a Finnish citizen and he has been sent to hospital for treatment.
HS