The CVE (Combating Violent Extremism) narrative demands that nothing is initially reported about islam, and in this case not even terrorism can be mentioned.
Second de ice was a pressure cooker like the one used at the Boston massacre by islamonai jihadi brothers from Chechnya.
BREAKING: 'Deafening' explosion rocks New York injuring at least 29 – second device found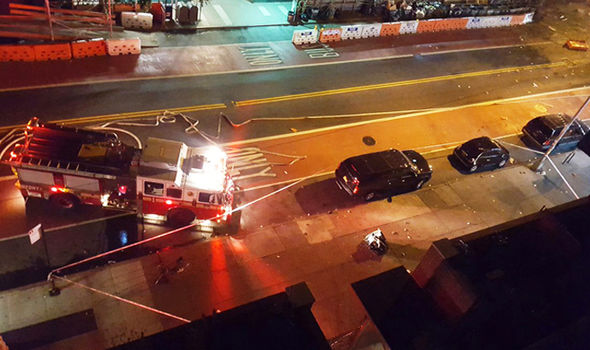 A MASSIVE "deliberate" explosion has injured 29 people and sent shockwaves through New York – a second device has reportedly also been discovered as the city goes into lockdown. The below video is understood to be the explosion taking place.
The "intentional" blast is believed to have taken place on 23rd and 6th Avenue in the Chelsea neighbourhood of Manhattan, a bustling district on New York, outside a shop called The King David Gallery.
New York's fire department has stated they believe the blast to be the result of "an explosive device" placed inside a rubbish bin and have just stated they may have discovered a secondary device on 27th street.
The FBI confirmed 29 people are being treated for injuries.
New York Mayor Bill de Blasio has just held a press conference and said: "New York City experienced a serious incident. This was an intentional act.
"We are on full alert. A second site as we speak is being searched.
"Whatever the intentions here, New Yorkers will not be intimidated."
Commissioner Nigro added: "Our indications are that this was not a gas explosion. We have video footage of the incident."