Because Obama and his regime are traitors to the American republic.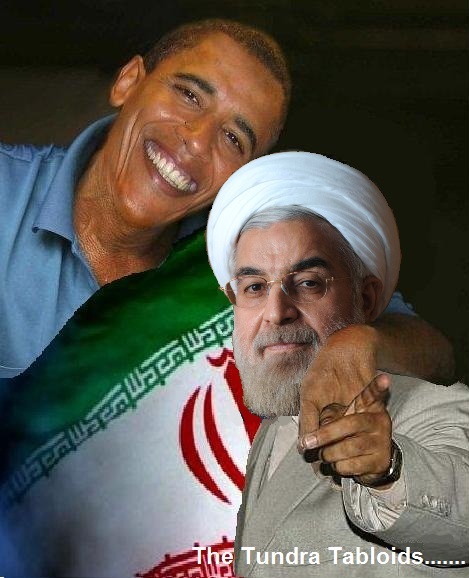 Articles | | Iran Nuclear Deal
Source: National Review
In an important report issued yesterday, the Institute for Science and International Security, a Washington, D.C. arms-control think tank, revealed that Iran was secretly granted exemptions to the July 2015 nuclear agreement (the Joint Comprehensive Plan of Action or JCPOA) so it could meet compliance requirements for what the agreement calls "Implementation Day" — when Iran was to receive an estimated $150 billion in sanctions relief.
Not coincidentally, the same day Implementation Day was announced (January 18), U.S. officials also announced a swap of 18 Iranian prisoners held by the United States for five U.S. citizens who had been illegally held by Iran. An additional 14 Iranians were removed from an INTERPOL wanted list.
The Institute report cites an unnamed official who said that without these exemptions, some of Iran's nuclear facilities would not have been in compliance with the JCPOA by Implementation Day.
The exemptions were granted by the JCPOA's "Joint Commission," composed of the parties to the agreement: Iran, the United States, the United Kingdom, France, Germany, China, and Russia. Some of the exemptions were significant and allowed Iran to not report activities with nuclear weapons-related applications. These exemptions were:
Allowing Iran to violate a cap of 300 kg for its enriched-uranium stockpile under certain circumstances.  The Commission gave Iran an exemption for reactor-grade enriched UF6 (uranium hexafluoride, the feed material for enrichment centrifuges) in the form of low-level and sludge waste.  This may have been a minor violation although the report said the amount of this material is unknown.
Ignoring "lab contaminant" UF6 enriched to 20 percent uranium-235 judged as "unrecoverable." Although this may also be a minor violation, the report says the amount of this material and how it was judged unrecoverable is not known.
Exemption for large "hot cells." The JCPOA allows Iran to operate or build hot cells (shielded chambers used to handle radioactive substances), but to ensure they are used for peaceful purposes such as producing medical radionuclides, Iran agreed that for 15 years these cells will be limited to no more than six cubic meters. The Commission gave Iran an exemption to operate 22 larger hot cells. According to the Institute report, these larger cells could be secretly misused for plutonium-separation experiments. The Institute also raised concerns that the International Atomic Energy Agency (IAEA) is not adequately monitoring Iran's hot cells and that Iran is exploiting this exemption to win approval to operate more hot cells with volumes greater than six cubic meters. This is a potentially serious exemption because plutonium-separation experiments have only one purpose: developing the capability to produce plutonium nuclear-weapons fuel. The report also noted two other secret decisions by the Joint Commission.