If it happened in front of me, I'd be telling the people witnessing the scene exactly what the islamonazi garb stands for, the same as the swastika and jack boot.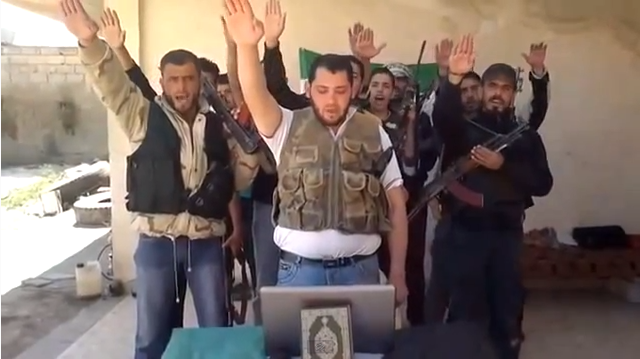 The hijab and other islamogarb are symbols of Islamic supremacism (though the wearer should be free to have them) and shouldn't be tolerated, nor feel like their symbols are accepted in the civil society.
Social experiment reveals the British public's reaction to a beachgoer in a burkini being confronted by a 'police officer' and having her headdress pulled off… but what would YOU do?
At a beach in Southend-on-Sea in Essex, an actor known as Light – who is dressed as a police officer' – approaches an actress portraying a Muslim woman. The woman, Amina Maz, is sitting alone on a towel on the beach and wearing a burkini. As beachgoers watch on, the 'officer' tells the woman: 'Stand up please. Can you take it off please? You're not allowed to wear it at the beach.
You look like a terrorist. I'm afraid you're wearing it because you're oppressed.' The actor playing the police officer then begins to pull at the woman's headdress, before she shouts: 'Excuse me, don't touch me.' As this happens a group of around a dozen onlookers surround the 'policeman', while others defend the woman's choice of outfit.