Sharia compliance is never a symbol of freedom……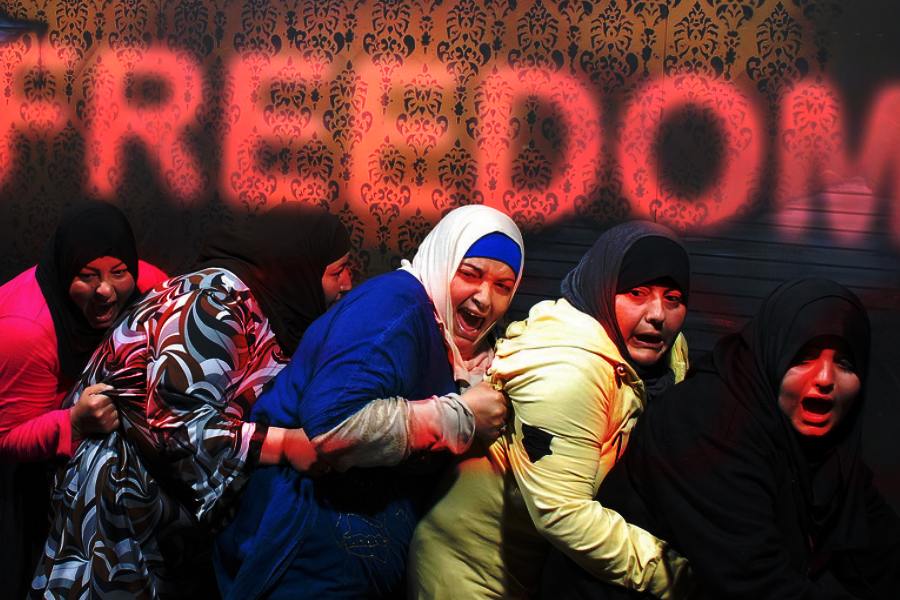 My opinion on the matter is that the niqab and other face covering garb have to be banned due to security reasons, the rest should be freely worn like any socialist marxist or nazi garb, it's just that the public should be freely allowed to discriminate against the wearers of these totalitarian/supremacist symbols.
If a neo-nazi wearing the swastika walks into a kosher restaurant and demands to be served, the owners of that business should be free to refuse him/or her service. The same with anyone who is deeply offended by the symbols of totalitarian/genocidal marxism, such as a moron wearing a "che" t-shirt to an establishment run by Cuban refugees who suffered under that regime.
Same with islamo-fashion. Anyone who feels offended by the outward symbols of that murderous ideology, should be free to exercise their freedom to discriminate against their symbols of tyranny.
Burkini Britain: After the French ban, this startling image from Brighton beach split UK opinion. But is it a symbol of repression or a sign of Muslim women's growing freedom, asks SARAH RAINEY
Women wearing Islamic dress were photographed enjoying themselves on Brighton beach
Women wearing traditional Islamic dress were enjoying the day at Brighton beach last week
Photographs of a woman being made to strip off a loose blue top to reveal a vest on in Nice shocked many and now a picture of women wearing traditional Islamic clothes on Brighton beach has split opinion.