He should have thought about the upcoming impounding of the vessel before they set off to illegally run that blockade.
I have posted a number of blogs (here, here, here and here)  about the Sea Hitler, the Swedish-Finnish fraud "aid-ship" that tried to break Israel's legal weapons embargo on the islamonazis of Hamas.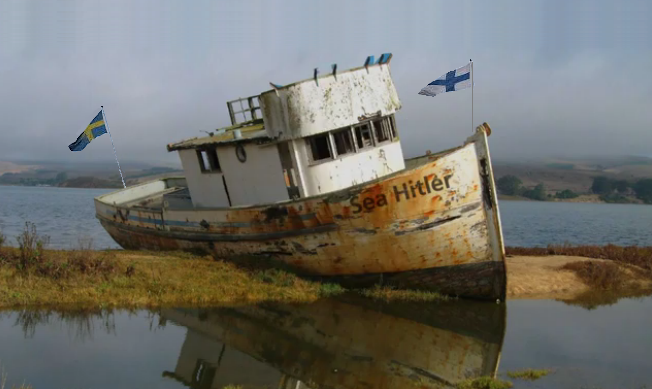 Since the time of their arrest and deportation, the Estelle has been sitting in an Israeli harbor soaking in the salt water, and hopefully, it's engines rusting away in record speed time.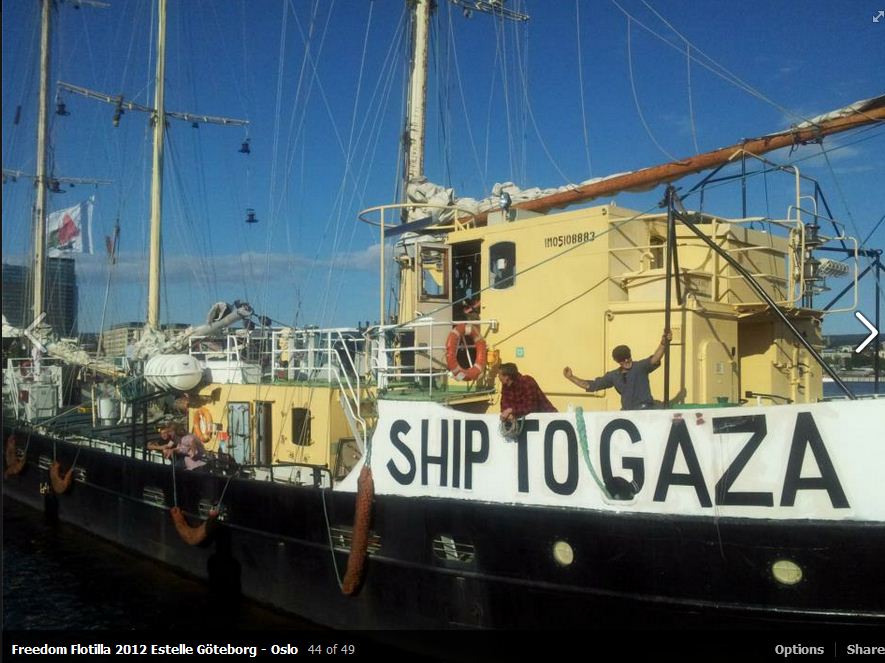 Swedes demand Israel repair Gaza ship after court victory
The ship being escorted by Israeli authorities in 2012. Photo: AP Photo/Ariel Schalit
Published: 08 Aug 2016 14:29 GMT+02:00
Ship to Gaza spokesperson Dror Feiler told the AFP news agency that the Finnish-flagged Estelle was in Israel's northern port of Haifa, still afloat but unfit to put to sea.
"Last time we had a person who checked the boat, it was maybe one year or nine months ago, the condition of the boat was not good, to put it mildly," he said in English by phone from his home in Sweden.
"It's in salt water and we don't know the condition of the engine, we don't know the condition of the sails," he said. "We will demand that the boat will be put into seaworthy condition so we can sail."
Israeli-born activist Feiler was one of 11 Swedish nationals on the vessel when the Israeli navy commandeered it in 2012 as it neared the coast of the blockaded Gaza Strip.
He had previously renounced his Israeli citizenship and held Swedish nationality.
The Swedes, along with activists from Norway, Canada, Spain, Italy, Greece and Finland, were arrested and later deported.
In its ruling on Sunday the Supreme Court said the state impounded the ship illegally and awarded its owners legal costs of 40,000 shekels ($10,500).
"In light of everything that was said in the ruling, the judges (…) ordered the release of the ship immediately," a justice ministry statement said.
Feiler said Ship to Gaza would now file a claim for damages.