Erdogan sending message to Obama……
Turkish officers surround Incirlik air base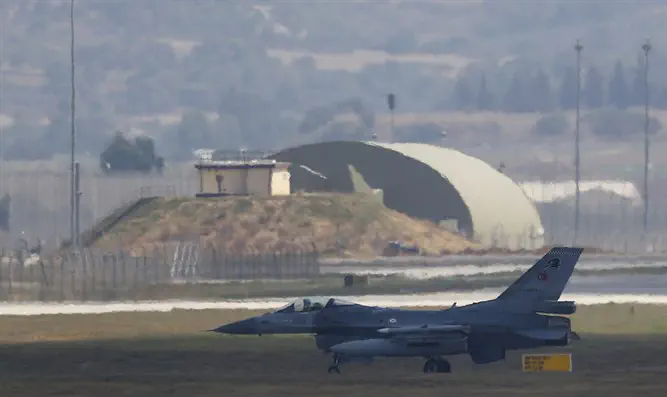 Some 7,000 officers surround base used by NATO forces amid reports of a new coup attempt. Government insists it was a "security check".
Some 7,000 police officers in heavy vehicles overnight Saturday surrounded the Incirlik air base in Turkey, which is used by NATO forces in Adana, in what a Turkish minister called a "security check", Russia Today reports.
While there was no official explanation for the move, the Turkish daily Hurriyet reported earlier that Adana police had been tipped off about a new coup attempt, and forces were immediately alerted.
The entrance to the base was closed off, notedRussia Today.
Security forces armed with rifles and armored TOMA vehicles used by Turkish riot police could be seen at the site in photos taken by witnesses.
Turkey's minister for EU affairs downplayed the situation , saying a "security inspection" was carried out.
"We did the general security check. There is nothing wrong," he said, according to Russia Today.
The United States had in the past used the Incirlik air base as a place from which to launch manned airstrikes against the Islamic State (ISIS) group, as part of the international coalition fighting the group in Iraq and Syria.
More here.