Dictator much…..?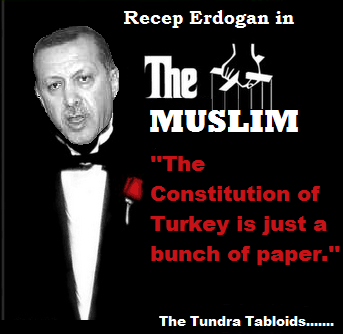 Turkey's president just gave himself the power to issue direct orders to military commanders
ISTANBUL (AP) — President Recep Tayyip Erdogan issued a new presidential decree Sunday that introduced sweeping reforms to Turkey's military in the wake of a July 15 failed coup, bringing the Turkish armed forces further under civilian authority.
The decree, the third to have been issued after a three-month state of emergency was declared following the attempted coup, gives the president and prime minister the authority to issue direct orders to the commanders of the army, air force and navy.
It also announces the discharge of 1,389 military personnel, including Erdogan's chief military adviser who had been arrested days after the attempted putsch, the Chief of General Staff's charge d'affaires and the defense minister's chief secretary.
It puts the force commands directly under the defense ministry, puts all military hospitals under the authority of the health ministry instead of the military, and also expands the Supreme Military Council — the body which makes decisions on military affairs and appointments — to include the deputy prime ministers and the justice, foreign and interior ministers.