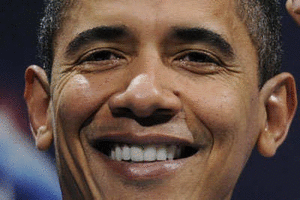 MISSILES FOR TERRORISTS, BUT NO GUNS FOR AMERICANS
Obama is the biggest smuggler of guns to terrorists.
June 27, 2016
Daniel Greenfield, a Shillman Journalism Fellow at the Freedom Center, is a New York writer focusing on radical Islam.
You won't find many of the Democrats who pulled their phony publicity stunt over gun control backing the Muslim Brotherhood Terrorist Designation Act. It was after all their very own administration that chose to sendF-16 fighter jets, not to mention other serious firepower, to the Muslim Brotherhood regime that ruled in Egypt before being overthrown by military intervention and popular protests.
Not only was the Muslim Brotherhood regime linked to Hamas, which was designated as a foreign terrorist group by the State Department, but it had helped ISIS open up a front in the Sinai. Hamas is an arm of the Muslim Brotherhood. Al Qaeda is currently run by a Brotherhood splinter group. Osama bin Laden had been a member of the Brotherhood. Zarqawi, the founder of the group that eventually became ISIS, was freed as a gesture to the Muslim Brotherhood. If the Muslim Brotherhood were any more involved in Islamic terrorism, it would have copyrighted the term.
But Secretary of State John Kerry had defended the weapons giveaway to the Brotherhood by claiming that, "Not everything lends itself to a simple classification, black or white." Apparently aiding Islamic terrorists defies simple classification. Not everything is black and white. Sometimes it's bright red.