A moron for sure to hang with these creeps, but the courts are corrupt (potically correct), so who can really say that she had voluntarily sex with four men? I take her word over that of four muslim men and a PC  court system.
"We're going to fuck around," one of the accused men told Sara Cosar, an Aftonbladet reporter before the ship departed. "We're graduating, so we just want to fuck around."
Four freed in Sweden booze cruise rape case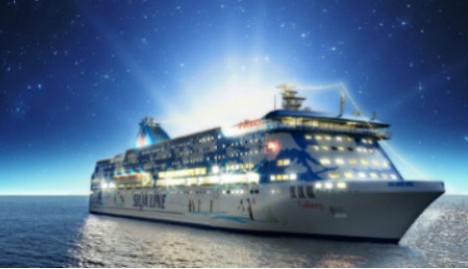 Published: 18 Jun 2016 09:06 GMT+02:00
A court in Sweden has freed four 19-year-old men accused of gang raping a young woman on a student party cruise in May, ruling that there was little to suggest that she had not had sex with the men voluntarily.
Four teens charged over alleged rape on Baltic cruise (12 May 16)Teen boy in sex assault at Swedish asylum home (02 May 16)Three men jailed over gang rape on ferry (22 Apr 16)
The court cited video evidence from the cruise ship and blood and urine samples taken many hours after the event to argue that there was little evidence that the alleged victim had been drunk enough to be rendered "particularly vulnerable" or unable to "protect her sexual integrity".
"In my opinion, the judgment is absolutely correct," Martin Beskow, defence lawyer for one of the four men told Sweden's Radio P4 Västmanland. "My client is relieved, but the verdict was expected."
Ulrika Borg, the lawyer for the victim, would not comment on the judgment. "I have an agreement with my client," she told TT news wire.
The rape case was one of a string of high profile sexual assault and harassment cases involving young immigrant men in Sweden this year, and had been seized upon by anti-immigrant and right-wing media.
The alleged rape took place during an on-board party for 1,700 students described by organiser Fun Cruises as "a crazy action packed day at sea" on a "ship filled with students from all over the country".