Controversial only in Sweden……..
These are truly strange people, at least those in government and in the bureaucracy.
Sweden to go ahead with migrant age tests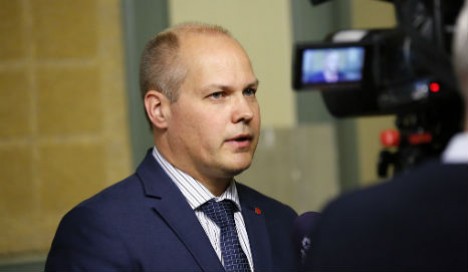 Published: 18 Jun 2016 12:03 GMT+02:00
Sweden is to carry out controversial age tests on as many as 18,000 unaccompanied migrant children, estimating that as many as 70 percent lie about their age.
'If you come here you must be loyal to Swedish values' (21 Mar 16)
"This is not just about asylum procedure, it's about the safety of the accommodation,"  Sweden's Justice and Migration minister Morgan Johansson told Swedish Radio. "Adults should live with adults and children should live with children, which is why this should be done as early as possible in the procedure." 
 According to the Swedish Migration Agency, more than 18,000 of the young men and women might warrant medical age tests this year and next year. 
Sweden's migration law gives strong incentives for asylum seekers aged 18 or over to claim to be minors, and the Agency believes there is reason to doubt the claims of as many as 70 percent of asylum applicants who say they are between the ages of 15 and 17. 
The tests are controversial in Sweden, however, with doctors arguing that there is as yet no method of reliably determining a person's age.