Abuse of the citizenry who are forced to pay for all this crap……
Also, since when are Kosovars considered refugees? He should have been rejected for that alone.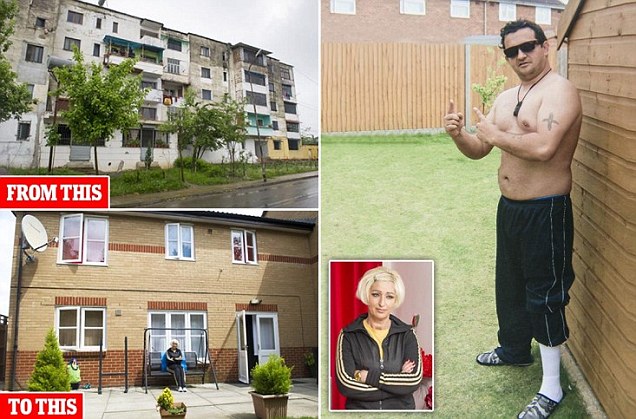 One-legged Albanian double killer Saliman Barci (right) posed as a Kosovan refugee to claim asylum in Britain in 2002. After leaving their run-down apartment (top right) in Albania, they were able to live rent free in a £560-a-month four-bed home (bottom right) in Croydon. Barci, 41, claims he is innocent and is using human rights laws in a desperate bid to avoid being sent back to his homeland, where he has been convicted of murdering two men. He has spent nearly a year in custody at an immigration removal centre battling a request to be returned to the poverty-stricken country to serve a 25-year sentence. But last night, his taxpayer-funded extradition battle descended into farce after his estranged Albanian wife Mimoza (inset) said he had confessed to her on the night of the killings.