How much longer will Europe take this crap?
Shocking footage shows RIOTING MIGRANTS clash with police at refugee camp
VIOLENCE erupted in a sprawling refuge camp after hundreds of migrants battled to fought pitched battles with police.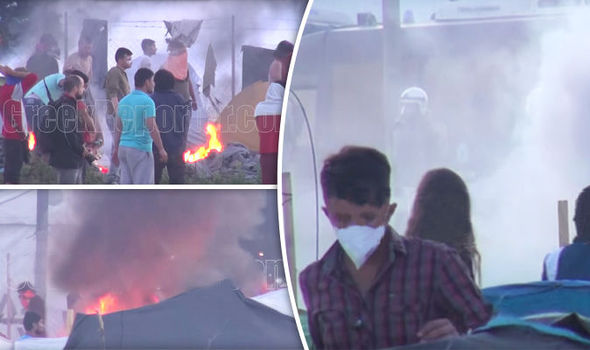 Refugees pushed a wagon against a blockade, forcing officers to fire tear gas at rampaging crowds.
A massive brawl broke out, as four tents in the camp were set on fire and rocks and stones were thrown at the police.
Idomeni camp, on Greece's northern border with the Former Yugoslav Republic of Macedonia, is home to about 11,000 people.
Clashes in the camp are reportedly a regular occurrence as groups try to force themselves through the border and into more prosperous EU states.
Incidents began at 8:30 pm on Wednesday evening, when about a hundred migrants ran towards the police block, pushing a wagon or train cart to break through to the other side.