May Day (socialism) should be made synonymous with misery, suffering and mass genocide.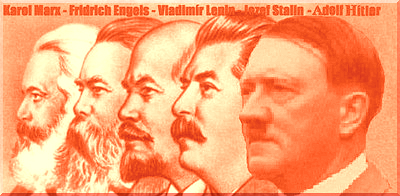 Sen.Ted Cruz signed a jokester's copy of Marx's manifesto on the campaign trail: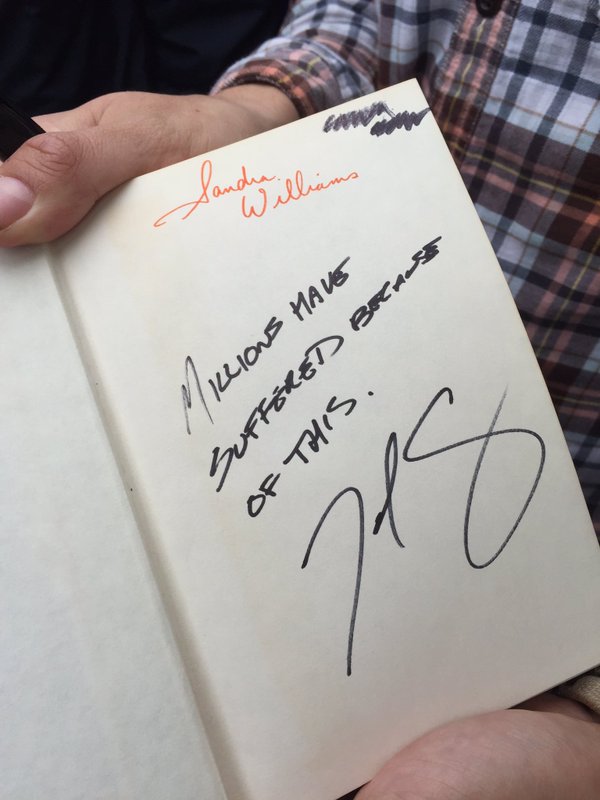 These asshats need to be made to feel the weight of their ideology, they are as evil as their cousins in the national socialist movement, and with more dead bodies to show for it.
First Hitler, now STALIN! Corbyn is accused of keeping 'controversial company' after addressing communist May Day march featuring banners of Soviet dictator
The Labour leader, thought to be the first in 50 years to address the event in London, insisted his party was 'absolutely against' anti-Semitism and other forms of racism. But Tories said the presence of communist marchers bearing flags with images of the Soviet dictator and quotes would have given the Jewish community 'no comfort at all'.
Number of hate crimes against Jews soars as report says anti-semitism is at the 'core' of far-Left beliefs 
The findings come as the Labour Party is gripped by anti-Semitism allegations: MP Naz Shah and former London Mayor Ken Livingstone, pictured, have both been suspended in the past week. More here.
Hitler and the Socialist dream
[…]
The claim that Hitler cannot really have been a socialist because he advocated and practised genocide suggests a monumental failure, then, in the historical memory. Only socialists in that age advocated or practised genocide, at least in Europe, and from the first years of his political career Hitler was proudly aware of the fact. Addressing his own party, the NSDAP, in Munich in August 1920, he pledged his faith in socialist-racialism: "If we are socialists, then we must definitely be anti-semites – and the opposite, in that case, is Materialism and Mammonism, which we seek to oppose."
There was loud applause. Hitler went on: "How, as a socialist, can you not be an anti-semite?" The point was widely understood, and it is notable that no German socialist in the 1930s or earlier ever sought to deny Hitler's right to call himself a socialist on grounds of racial policy. In an age when the socialist tradition of genocide was familiar, that would have sounded merely absurd. The tradition, what is more, was unique. In the European century that began in the 1840s from Engels's article of 1849 down to the death of Hitler, everyone who advocated genocide called himself a socialist, and no exception has been found. More here.