Islam in the US…..
The more Muslims invade the land, the more likely that these planned attacks will eventually succeed.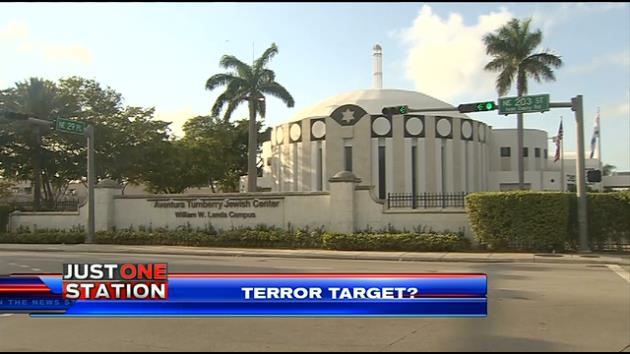 US authorities say one arrested in foiled bomb plot on Florida synagogue
US federal agents over the weekend arrested one suspect in what is said to be a thwarted bomb attack on a synagogue in Florida, local news reported Monday.
Miami-Fort Lauderdale's 7News cited law enforcement sources as saying the FBI had set up a sting operation Friday to foil the planned attack at the Aventura Turnberry Jewish Center.
According to the sources, authorities posed as terrorists and managed to detain the suspect, who was allegedly planning to hurl an explosive device at the Jewish house of worship in the Miami area.
Friday's arrest came as crowds filled the synagogue in observance of the second to last day of the Passover holiday.
The arrested suspect may have converted to Islam, according to the local news reports.
The sources underlined that no harm was caused to the synagogue or its worshipers. They added that the center had not been in immediate danger as federal agents took the suspect into custody before any harmful action occurred.