Typical Islam 101 reception committee……
The West turns its back on both Jews and co-religionists.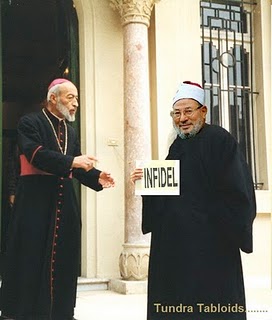 Syrian Priest: Christians Threatened in Asylum Seeker Centers by Muslims
The Syrian orthodox priest Samoil Dogan, who officiates at a church in Hengelo, says that Christian asylum seekers in the Nijmegen center are being threatened by Muslims.  Threats include ominous language – for instance, a Muslim boasted that "In Syria I killed two Christians."
Christian refugees feel unsafe in the Netherlands, even though it is the safest country in Europe.  When in the centers, they don't even dare to make the sign of the cross.  Dogan has urged the authorities to establish separate centers for Christian refugees.
FM: BNFTN via Telegraaf.nl