During normal times this would be a front page news item in a 24/7 newsloop, but since the real media no longer exists, it will only resonate within the non-legacy news portion of the internet.
EXCLUSIVE— BENGHAZI WITNESS: U.S. PROVIDED ARMS TO JIHADISTS WHO KILLED AMERICANS IN 9/11 ATTACK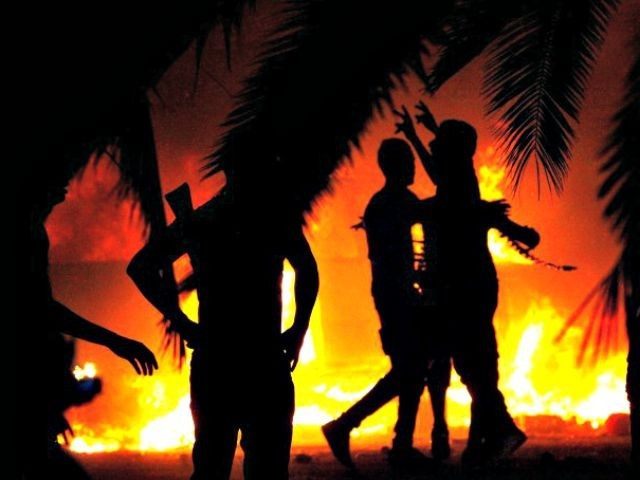 AP/Mohammad Hannon
The Obama administration may have provided the weapons used by some Islamist extremists to kill four Americans at the United States' compound in Benghazi on September 11, 2012, according to a Libyan source who told Breitbart News he witnessed the attack first hand.
Breitbart News's Tera Dahl spoke to the witness who was living near the U.S. compound in Benghazi when the attack took place.
Libya's al-Qaeda-linked militia group known as the February 17th Martyrs Brigade was reportedly hired by then-Secretary of State Hillary Clinton's State Department to provide security at the Benghazi compound, but failed to so the whole day of the attack, according to the witness.
It was unusual that in the morning of September 11, the brigade was not providing the typical level of security around the U.S. consulate and the ambassador himself, a sign that something was off from the start and a major red flag that there was something suspicious in the works, he added.
Terrorists carried out at least three separate attacks against the Benghazi compound, starting at night on September 11 and carrying into the wee hours of the following day.