Heroes, soon in need of a job.
Obama is a demagogue. A flat out socialist whose impressionable years were shaped by self identified marxists. He surrounded himself during his time in Chicago with the marxist mindset, and many of his cabinet members and advisors have invoked traditional marxist thinking at one time or another. If you don't like the word "marxist", then he's a bona fide statist with an imperial, dictatorial mindset.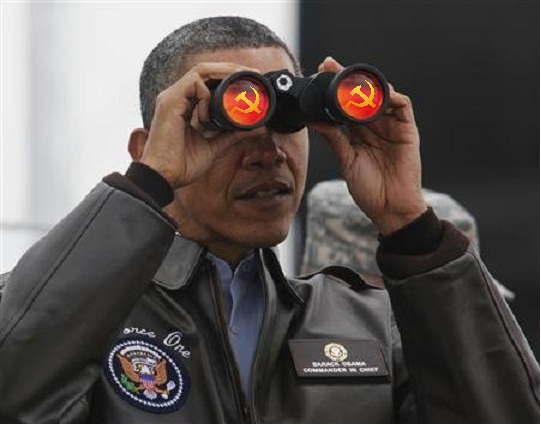 CDC Official Calls Obama "Marxist" And "Worst President We've Ever Had" Over Illegal Aliens: "No Country Would Ever Allow This"
« Pat Dollard
Excerpted from Fox News: A federal health official dealing with the surge of illegal immigrants last year at the southern U.S. border ripped President Obama for the months-long crisis, calling him a "Marxist" and "the worst pres we have ever had," according to newly released internal emails.
The emails, obtained and published by the conservative watchdog group Judicial Watch, show a June 9, 2014, exchange between Centers for Disease Control and Prevention logistics specialist George Roark and agency public health adviser William Adams.
Roark begins by writing: "Unreal, no country in the world would allow this."
Adams responds: "Well, in ten years or less, they'll all be voting … Commander's intent …"
Roark concludes: "It is very clear that is the case. This fellow is the worst pres we have ever had. He truly is 'the amateur' but a Marxist, too."
Roark declined to talk to FoxNews.com on Monday, when reached by phone at the agency's Atlanta headquarters. The CDC has yet to respond to a question about whether the agency addressed the email exchange with Roark or Adams, and whether either was reprimanded or punished.
Judicial Watch said it obtained the emails as part of an investigation into the CDC activating its Emergency Operations Center to deal with tens of thousands Central American immigrants, including many unaccompanied minors, trying to get into the United States at the Mexico border. Keep reading