Sunni vs. Shiite
IS claims bomb attack which killed 76 in Baghdad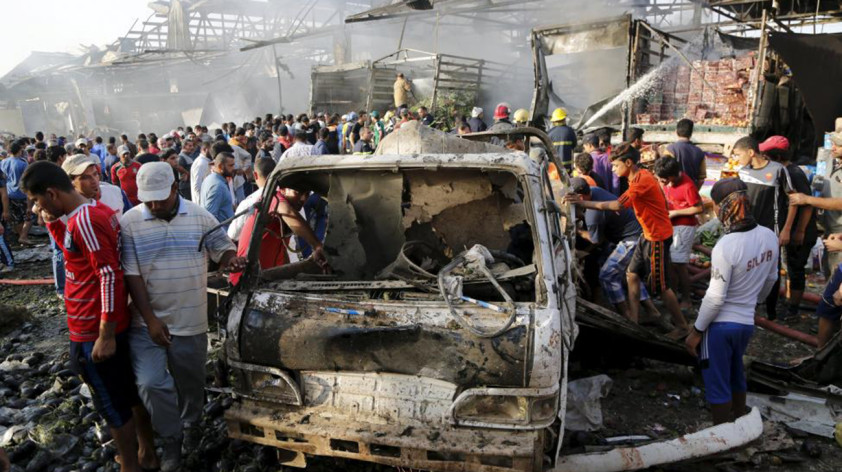 At least 76 people were killed and 212 wounded today in a blast claimed by Islamic State in Baghdad's Sadr City, police and medical sources said, one of the biggest attacks on the capital since Haider al-Abadi became prime minister a year ago.
"A refrigerator truck packed with explosives blew up inside Jamila market at around 6 a.m. (0300 GMT)," police officer Muhsin al-Saedi said. "Many people were killed and body parts were thrown on top of nearby buildings."
A statement circulated online by supporters of Islamic State said the blast had targeted what it called a stronghold of the "charlatan army" and Shi'ite Muslim militias.
The market in the Shi'ite neighborhood is one of the biggest in Baghdad selling wholesale food items. A Reuters witness at the site saw fruit and vegetables mixed with shrapnel littering the blood-soaked blast crater.