Just as he would like it to be.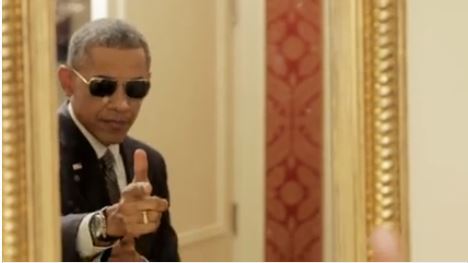 Keeping the border open suits him and the bigger interests who want cheap labor, as well as the leftist radicals who want to keep up the level of angst and unrest to unseat the civil society. Classic marxist rabble-rousing, create the unrest, then declare that you have the solution to it.
NOTE: It's going to take decades to reverse the damage this man has unleashed upon U.S. society, not to mention cross the globe.
TEXAS SHERIFFS DECRY FEDERAL POLICIES: CRIMINAL ALIENS HAVE FREE REIN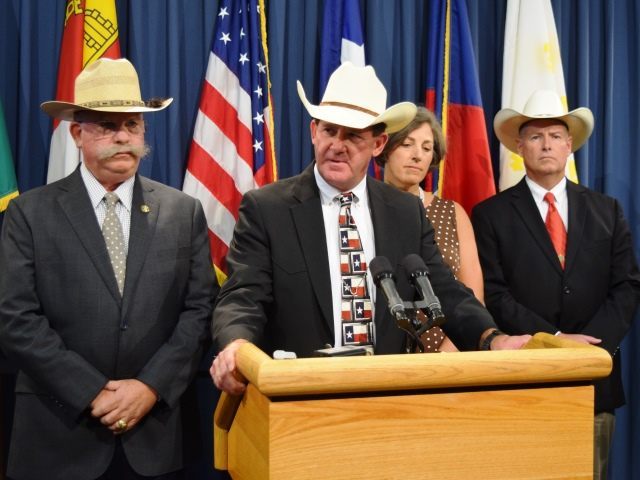 Photo: Breitbart Texas/Lana Shadwick
AUSTIN, Texas – Texas Sheriffs, the Lieutenant Governor, and experts in immigration related issues met at the State Capitol on Wednesday to discuss the federal government's creation of a sanctuary state for criminal aliens through its Priority Enforcement Program (PEP).
Jackson County Sheriff Aj (Andy) Louderback, immediate past president of the Sheriff's Association of Texas, told Breitbart Texas that the federal government's PEP program "has created a sanctuary state for criminal aliens because it has gutted the immigration system."
A press conference was held on the crisis facing Texas that was created by the new immigration policies of the federal government. The sheriffs complained that aliens are being brought into the criminal justice system in Texas but are being released into the community because of the federal policies.
In the past, ICE (Immigration and Customs Enforcement) could place a 48-hour hold on illegal immigrants when they were wanted on immigration related issues. The PEP program replaced the U.S. Department of Homeland Security's (DHS) Secure Communities plan and now that is no longer possible.